Every two weeks, we sit down with community leaders, and ask our listeners to send in their questions.
We want you to join the conversation. Email your questions to News@kbut.org.
Community Matters airs every other Monday at 6pm. Archived episodes are below.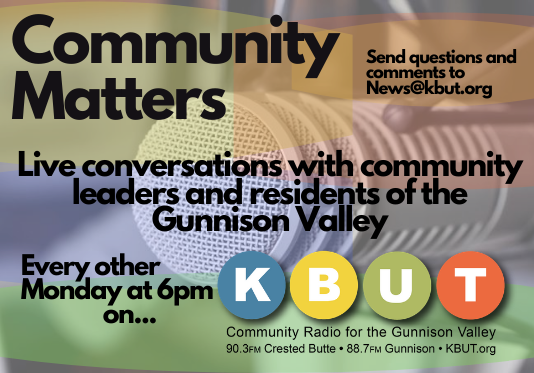 Archived Episodes and Excerpts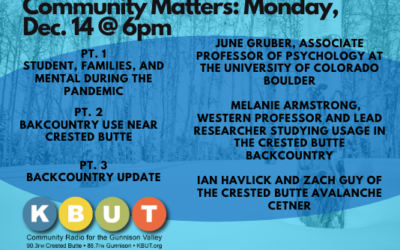 Our guests were June Gruber, Associate Professor of Psychology for University of Colorado Boulder; Melanie Armstrong, lead researcher tracking user traffic in the Crested Butte Backcountry; and Ian Havlick and Zach Guy of the Crested Butte Avalanche Center. 
Coming up on Community Matters