Welcome to our dedicated page for COVID -19 in the Gunnison Valley.
Here you'll find resources to learn more, the latest news stories from KBUT and our partners, and information on our ongoing Q&A series with local officials.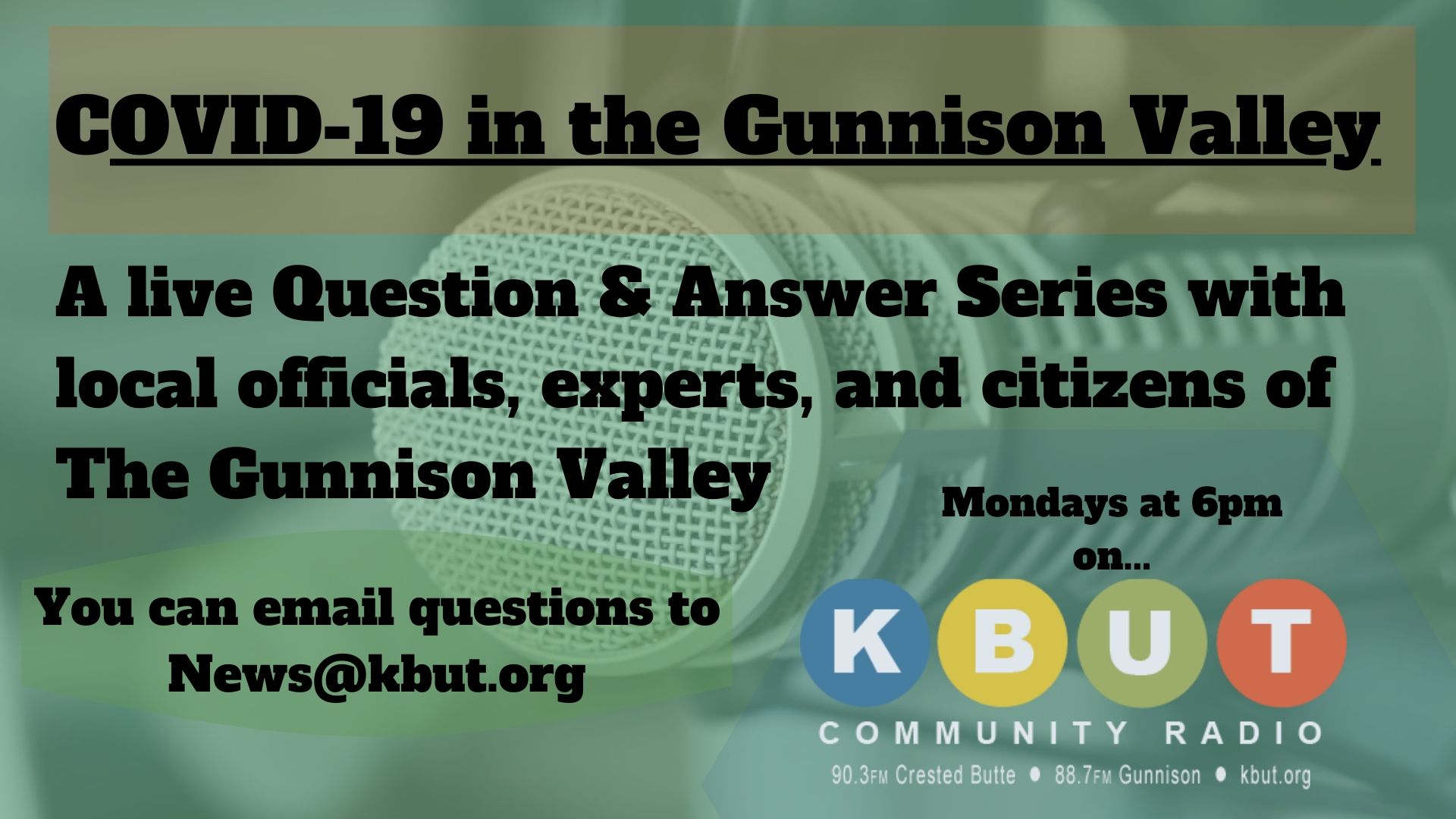 Do you have questions about COVID-19? Send them to our News Department
News and Special Programming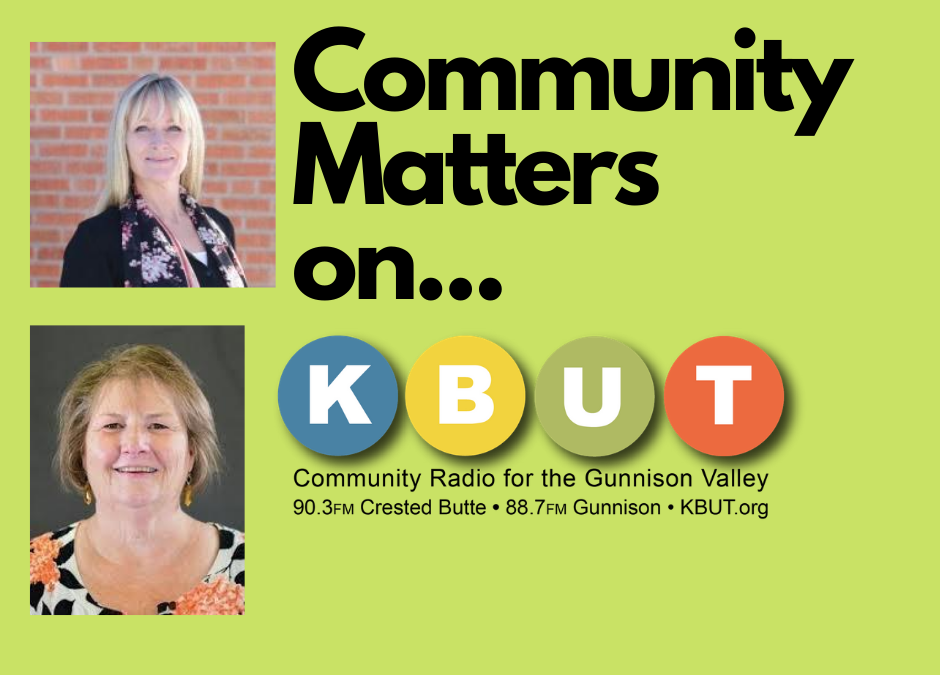 Chris Rourke (top), Editor of the Gunnison Country Times, and co-host of Community Matters on KBUT, asked Gunnison Public Health Director Joni Reynolds (bottom) why officials decided not to impose more stringent public health orders in the face of rising cases.
read more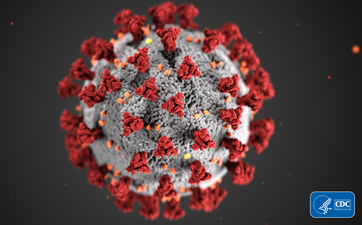 Help stop the spread of COVID-19 in the Gunnison Valley
Learn More
The following patients with COVID-19 symptoms are asked to please call the call center at 970-641-7660.
 Healthcare workers
Employed in public safety occupation (e.g., law enforcement, fire fighter, EMS)
Part of an illness cluster in a facility or institution (e.g., healthcare, school, corrections, shelters)
With severe lower respiratory illness (hospitalized or fatal)
With worsening symptoms
Older than 60 years
With underlying medical conditions
Pregnant women
Had contact with a lab-confirmed COVID-19 patient
If you are having symptoms of COVID-19, The County Health Department has asked that you fill out this form.
When you're feeling better, don't forget to report back to public health!
You can email general questions about COVID-19 in the Gunnison Valley to callcenter@gunnisoncounty.org. 

Reccomendations for limiting the spread of the Disease
Stay home and self isolate
Wear cloth face-masks in public in case you are an un-symptomatic carrier
Wash hands with soap and water for at least 20 seconds
Cough or sneeze into your sleeve, or tissue
Avoid touching your face
Stay home if you are sick
Try alternatives to shaking hands, like an elbow bump
If possible, work from home