Find all recordings of our ongoing series of Q&As below
Do you have questions about COVID-19? Send them to our News Department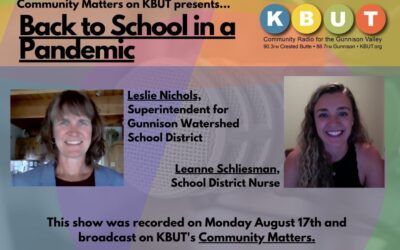 A conversation with School District officials ahead of school opening on Aug. 26.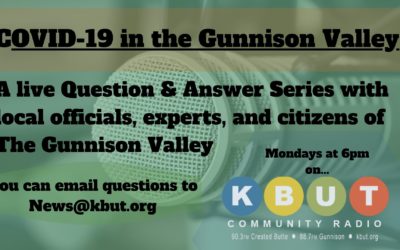 KBUT News is exploring better ways tto keep you informed in the wake of the COVID-19 Crisis. This includes an ongoing series and Q&A sessions with local leaders, experts, and citizens.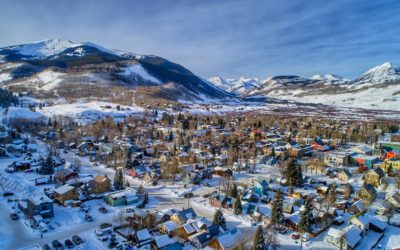 KBUT Broadcast a live Question and Answer Session with local health officials on Monday, March 16. The event was broadcast from the ICE Lab in Gunnison.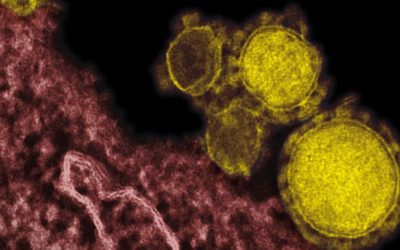 Health officials have confirmed the first case of the covid-19 virus in Gunnison County. The patient is a female in her 40s who had both a recent history of travel and symptoms consistent with COVID-19. The patient is currently under isolation in her home in Gunnison. Officials are investigating others with whom she may have had contact. The state health department confirmed the case Tuesday morning and announced the news in a press conference held by Governor Jared Polis in which he declared a state of emergency in Colorado.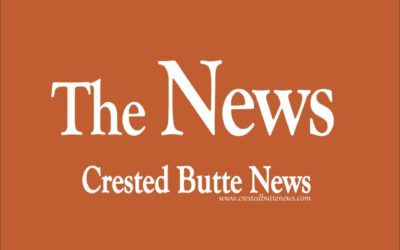 KBUT will broadcast the 2019 Crested Butte News Candidates Forum LIVE from the Center for the Arts on Sunday, October 20th at 6 p.m.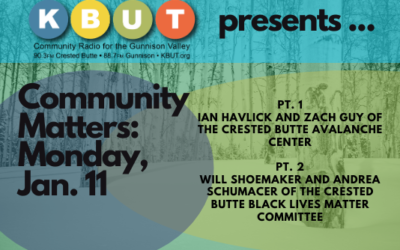 KBUT's Community Matters airs live every other Monday. The show is hosted by KBUT News Director Christopher Biddle, and veteran Gunnison County journalist Chris Rourke.  Our guests for Monday, Jan. 11 Pt. 1 were Ian Havlick and Zach Guy of the Crested...