Find all recordings of our ongoing series of Q&As below
Do you have questions about COVID-19? Send them to our News Department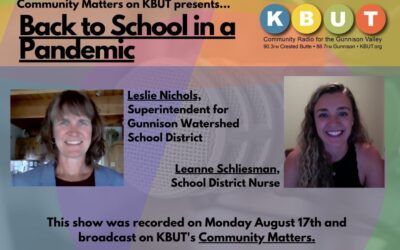 A conversation with School District officials ahead of school opening on Aug. 26.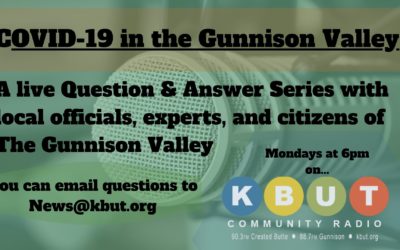 KBUT News is exploring better ways tto keep you informed in the wake of the COVID-19 Crisis. This includes an ongoing series and Q&A sessions with local leaders, experts, and citizens.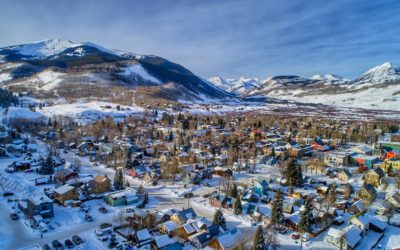 KBUT Broadcast a live Question and Answer Session with local health officials on Monday, March 16. The event was broadcast from the ICE Lab in Gunnison.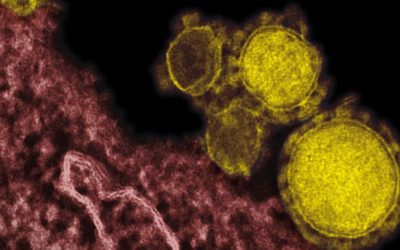 Health officials have confirmed the first case of the covid-19 virus in Gunnison County. The patient is a female in her 40s who had both a recent history of travel and symptoms consistent with COVID-19. The patient is currently under isolation in her home in Gunnison. Officials are investigating others with whom she may have had contact. The state health department confirmed the case Tuesday morning and announced the news in a press conference held by Governor Jared Polis in which he declared a state of emergency in Colorado.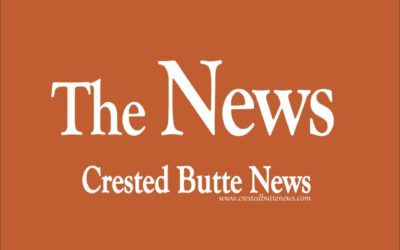 KBUT will broadcast the 2019 Crested Butte News Candidates Forum LIVE from the Center for the Arts on Sunday, October 20th at 6 p.m.
Titans Volleyball winds down their season
and
Titans Soccer in the driver's seat heading into the postseason
Investigation into fatal police shooting in Hotchkiss.
Legislature approves gun storage bill.
Wildfire in Meeker.
And more…
Almost 80 percent of Gunnison County has gotten at least one vaccine dose.
Health care bill discussed this week.
Gunnison Valley Health opens a medically assisted withdrawal clinic.
And more…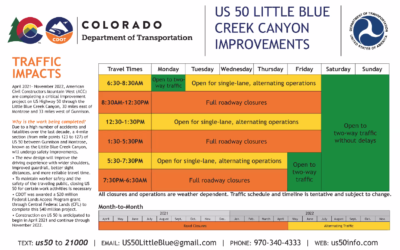 Starting Monday, April 19th and continuing for the next two years, a massive collaboration between multiple federal, state, and local agencies will perform upgrades and maintenance to a four mile stretch of road on US Highway, close to halfway between Gunnison and Montrose.
New Interior Secretary visits Bear's Ears.
Colorado drought persists, West Slope hit hardest.
State prepares for wildfire season.
And more…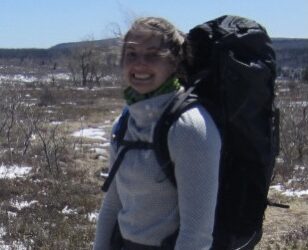 Western Colorado University grad student Kristin Ross shares her research on Gunnison Country birds dependent on sagebrush.
Local covid numbers drop as Brazilian variant found in Colorado.
Mental health and child discipline bills at state legislature.
High visitor traffic will test new designated camping plan.
And more…
Ben Blackwood takes his 9th Snowblade Extremes Title
Pat O'Neill takes his 9th Al Johnson Title, Karen Reader her 3rd
Titans soccer rocks Caprock 10-0
And more…
Western President Salsbury on Fox News.State Budget moving forward.MLB All-Star coming to Denver.
Travel leads to a spike in COVID19
Lost or stolen gun bill passes in State House
Federal unit formed to investigate missing and murdered indigenous people
And more…