Find all recordings of our ongoing series of Q&As below
Do you have questions about COVID-19? Send them to our News Department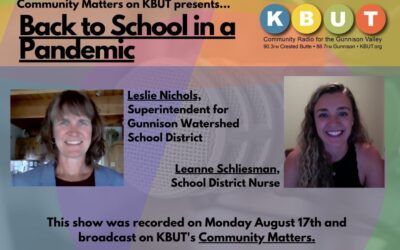 A conversation with School District officials ahead of school opening on Aug. 26.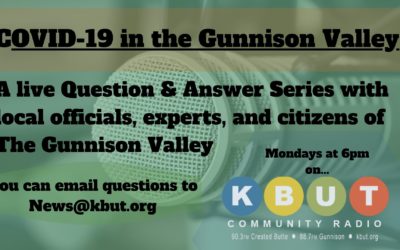 KBUT News is exploring better ways tto keep you informed in the wake of the COVID-19 Crisis. This includes an ongoing series and Q&A sessions with local leaders, experts, and citizens.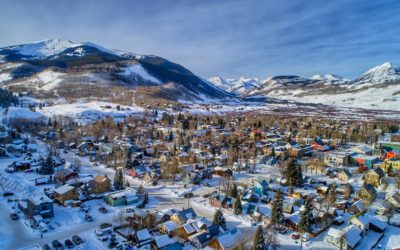 KBUT Broadcast a live Question and Answer Session with local health officials on Monday, March 16. The event was broadcast from the ICE Lab in Gunnison.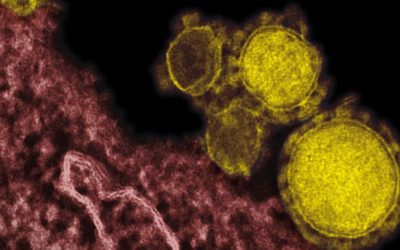 Health officials have confirmed the first case of the covid-19 virus in Gunnison County. The patient is a female in her 40s who had both a recent history of travel and symptoms consistent with COVID-19. The patient is currently under isolation in her home in Gunnison. Officials are investigating others with whom she may have had contact. The state health department confirmed the case Tuesday morning and announced the news in a press conference held by Governor Jared Polis in which he declared a state of emergency in Colorado.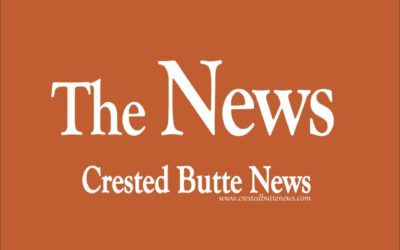 KBUT will broadcast the 2019 Crested Butte News Candidates Forum LIVE from the Center for the Arts on Sunday, October 20th at 6 p.m.
Fire ignites southeast of Gunnison, 1.23 acres burned. Gunnison Country Times Editor Sam Liebl on the Country Meadows Mobile Home Park
Headline: School District likely to follow mask guidelines from CDC
CDC shows Covid rates low in Gunnison County, but bad in surrounding counties.
CO has a new Tourism Director.
GOP wants confirmation on BLM headquarters before a vote.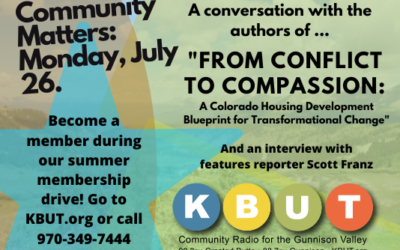 Evelyn Lim is the Director of Policy and Research at the American Cornerstone Institute. Peter LiFari is the Executive Director of Maiker Housing Partners. Scott Franz is Capitol Coverage reporter for KBUT and Rocky Mountain Community Radio.
COVID on the rise in most Colorado Counties.
Mudslides complicate transportation on major roads and the backcountry
Mt. CB to ramp up STR regulation enforcement and oversight
And more…
Heavy rain causes mudslides across Colorado
Lake Powell reaches historic low.
Interior Sec. Haaland, in Ridgway, shows support for CORE Act
And more..
Flood watch in effect,Low vaccination at nursing homes in Grand Junction,U.S. Interior Secretary comes to Western Slope
Small wildfire extinguished near Crested Butte
Stage 1 Fire Restrictions lifted for GMUG tonight
Data shows clear discrepancy in Coronavirus impacts for unvaccinated patients
And more…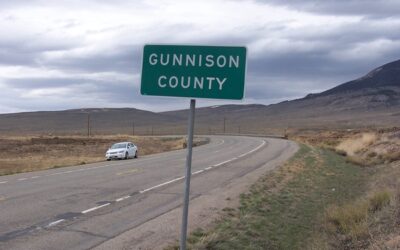 Flash floods hit parts of Colorado,
County Pledges Assistance to Country Meadows Residents, Interior Sec. Haaland comes to Colorado
An in-depth look from KBUT News Director Christopher Biddle at last night's Crested Butte Town Council meeting, where a moratorium on new STR licenses passed unanimously and the council also voted to save space on the November ballot for a vote on the Community Preservation Fund.