Every two weeks, we sit down with community leaders, and ask our listeners to send in their questions.
Community Matters airs every other Monday at 6pm. Find the full episode below, or listen to excerpts.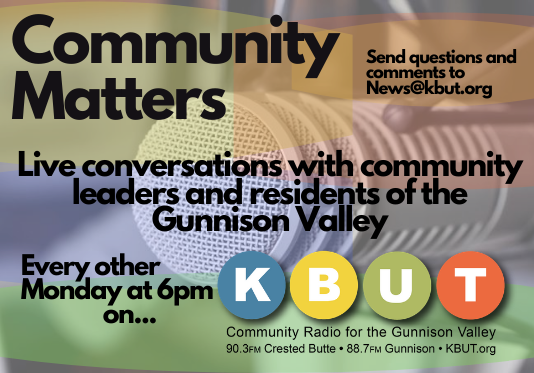 ---
Listen the full episode here.
---
Pt. 1: Debate Season in the Gunnison Valley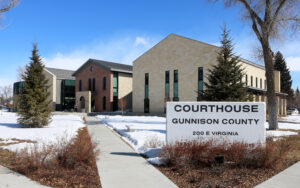 The local election season kicks into high gear this week as the four candidates for County Commissioner will have three of four debates. KBUT's Christopher Biddle speaks with Community Matters co-host Chris Rourke for a rundown on debate schedules, candidates, and likely issues.
Tune into KBUT Thursday, October 8 at 6pm for the Gunnison Country Times County Commissioners Debate, and again on Monday, October, 12 for the Crested Butte News Candidates Forum.
---
Pt. 2 : Voting in Gunnison County -What You Need to Know
The 2020 election will be historic for any number of reasons. As the national debate rages onward, what do you need to know about voting here in Gunnison County?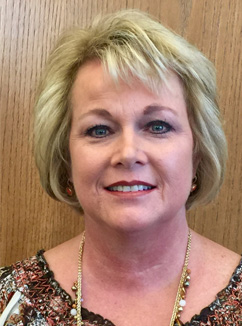 Kathy Simillion (left) is the Gunnison County Clerk and Recorder, and Diane Folowell (right) is the Director of Elections. In this interview, they talk about mail-ballots, voter safety and security, and holding an election during a pandemic. They also talk about polling places, and what to do if you lose your ballot or make a mistake. Everything you need to know about making your vote counted in 2020!
Listen to the whole interview here, or find selections below.
---
What goes into counting your vote?
Diane Folowell walks us through the steps taken to provide security and secrecy to voters.
What's a VSPC?
Kathy Simillion tells us they used to be called precincts. It stands for Voter Service and Polling Center.
---
What happens if I lose or make a mistake on my ballot?
It happens. But don't worry, Diane Folowell can help.
---
I want to vote in person. Will it be safe?
Diane Folowell talks COVID19 and voting.
---
What's up with voter fraud? Should we be worried? What have you seen?
Diane Folowell says voter fraud is rare, if not non-existent in Gunnison County, especially since the implementation of mail-ballots.
---
Pt. 3: Black Lives Matter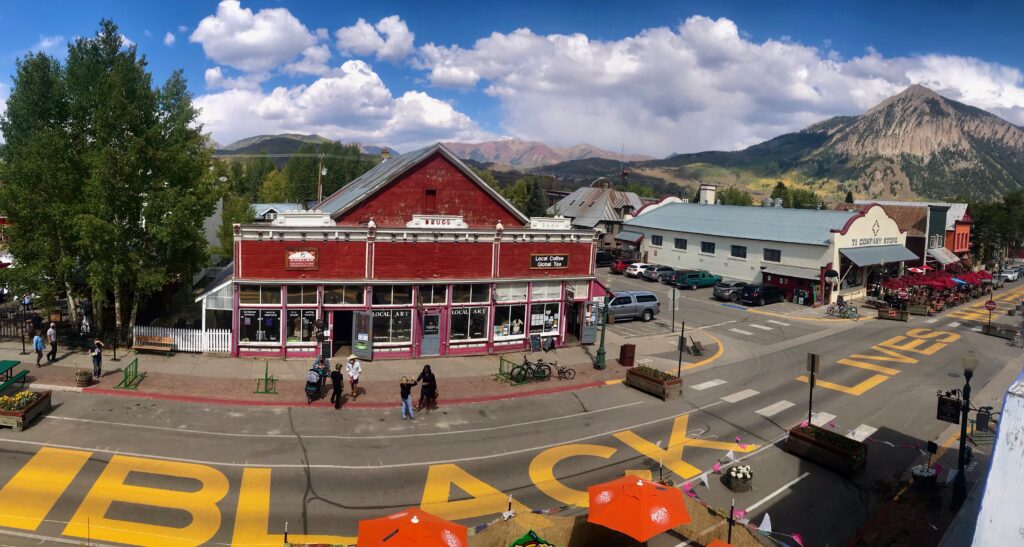 In the wake of protests against racial inequality worldwide, a group of local activists are working with the town of Crested Butte to embrace and support community member's of color. Ginny Turner and Chloe Bowman are members of the education sub-committee, and reached out to Community Matters to share some of the work they're doing.