Photo From Left to Right: Mt. Crested Butte Council Member Duane Lehnertz, Crested Butte Mayor Jim Schmidt, and Crested Butte Town Manager Dara Macdonald listen to County Commissioners discussing the possibility of awarding Gatesco an extension on the Brush Creek Project. Credit: Christopher Biddle/KBUT
---
This week the Gunnison Board of County Commissioners extended a deadline for a controversial housing project just south of Crested Butte. Along with a one-year extension, the County imposed what some called a hard stop on the project that would halt operations unless three of the four owners of the land can come to a consensus by Oct. 31, 2019.
All eyes have turned to the Towns of Crested Butte and Mt. Crested Butte, who co-own the parcel along with Gunnison County and Crested Butte Mountain Resort. In January, the two towns submitted three criteria in order to gain their approval: a cap of 156 units, two parking spaces per unit, and five acres set aside for the future development of an intercept parking lot. With the developer Gatesco's application for an extension, they also submitted a new preliminary plan that met one of those criteria, but failed to provide enough parking spaces per unit and enough acreage set aside for a parking lot.
Knowing all that, KBUT wanted to know how likely a consensus is by the Oct. 31 deadline.
"I think it's going to be a really tough road," said Mt. Crested Butte Janet Farmer. Before becoming Mayor, but still as a member of the council, Farmer repeatedly said that she wished to impose no restrictions on the developer.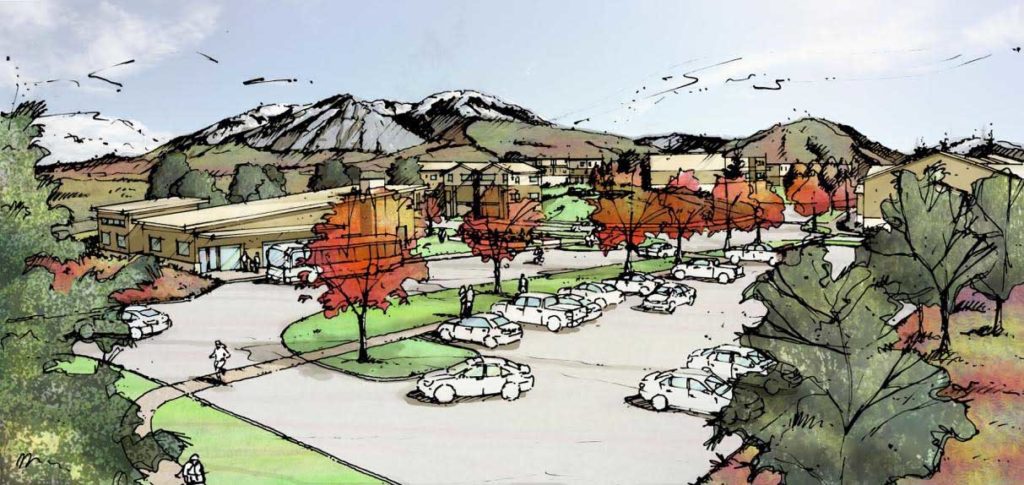 "Since I took over as mayor April 2, I now feel a responsibility to represent the entire council and what their beliefs are," said Farmer. "They really are concerned about there being the additional workforce housing around here. And if there's any way we can come to an agreement with the developer, we're interested in hearing and listening and seeing if we can negotiate something. But, you know, it's going to take a little more flexibility from both sides to make that happen."
Council Member Will Dujardin of Crested Butte had similar sentiments to share with KBUT.
"I think the Town is cognisant of the deadline and we definitely would like to see something go out there, and if Gatesco can come closer to something that we want to see there, then we want to work with [Gatesco] to make that happen," said Dujardin.
Farmer spoke in favor of denying an extension to Gatesco at Tuesday's meeting, as did Crested Butte Mayor Jim Schmidt, but all parties seemed happy with the compromise that nullifies the extension if a consensus isn't met by the end of October.
"I appreciate the County putting in a little bit of a deadline, because if we can't figure it out then what's the point in waiting until next August to keep working on a dead project," said Dujardin.
"At the same time, if there's a way we can get a private developer to fully fund a bigass project like this, then, like, we have a fiscal responsibility to do that in a way because we have more projects to build after that."
Both Farmer and Dujardin acknowledged that the next step is scheduling a meeting for the parties to begin negotiations. As of Thursday morning, no meetings between the two towns were scheduled. Crested Butte Town Council meets on the first and third Monday of each month and Mt. Crested Butte meets the first and third Tuesdays of each month unless otherwise noted on their respective websites.