Photo: Gunnison City Manager Russ Forrest leads a focus group to discuss goals and methods for reducing emissions from power and utilities in the Gunnison Valley. Credit: Christopher Biddle/ KBUT.
The Gunnison Valley Climate Action Conference was well attended last Friday. As a winter blizzard bore down on the Gunnison Valley, elected leaders and staff from Gunnison County and all three of its major municipalities took part in an exercise that could result in the county cutting its greenhouse gas emissions by 50 percent in 10 years.
---
---
Speaking just as the day drew to a close, John Cattles, the County Sustainable Operations Manager and one of the event's main organizers, was pleased with the turnout.
"People spent all day on a Friday when it's snowing outside in a room talking about climate," said Cattles. "That's encouraging."
He estimated they ended up with around 140 participants despite the original cap of 120. Those participants, which included the general public, were split into four groups and tasked with adopting plans to reduce emissions in their respective fields. Power and Utilities, Buildings and Construction, Waste, and transportation.
"As we started adding all those projections together, we really can see that we have a path to cutting our emissions in half in the County by 2030," said Cattles.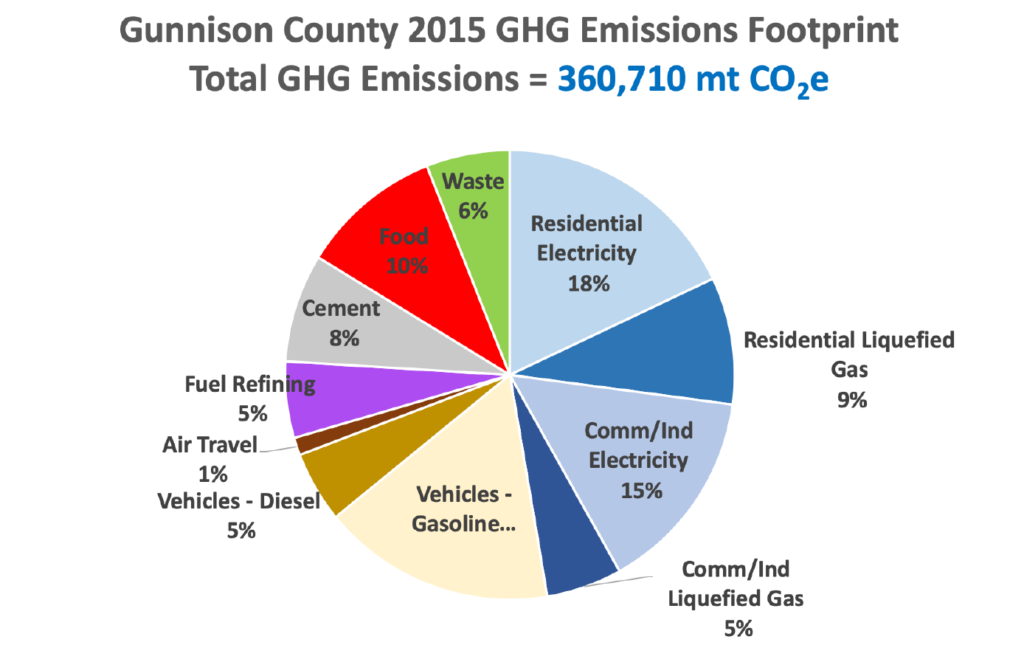 If you're thinking 140 politicians, public servants, nonprofit directors and climate activists were able to agree on an attainable solution for the problem of climate change in a single afternoon in Gunnison, you wouldn't be entirely wrong. Cattles whose job duties include monitoring the County's environmental footprint, admits that facilitators in each of the groups were given some guidance.
"We had talked through this and we had talked with the people that we had identified as facilitators. We knew what numbers were possible and we prepped them all with a lot of data, so the data was really leading them to some of the numbers," said Cattles. He added, "We really wanted to have a good robust discussion with people about what was behind those numbers if it was reasonable to achieve those."
Those numbers included a 20 percent reduction in vehicle miles traveled across the private and public sectors, a 15 percent reduction in emissions from homes, and an 11 percent reduction in commercial buildings. Also, Gunnison City, which runs on its own utility, wants to run on 90 percent renewable energy. Gunnison County Electric Association (GCEA), which powers the remaining Gunnison County, will run on 75 percent renewables.
The conference came in the wake of news that Tri-State Generation and Transmission Association, of which GCEA is a member, will close coal facilities on Colorado's Western Slope. The day ended with a panel discussion with elected officials from all four governments, and John Messner spoke as a member of the Board of County Commissioners. While he said he was encouraged by the day's turn-out, he also spoke of the need to consider the livelihood of those affected by such drastic changes in our economy and infrastructure.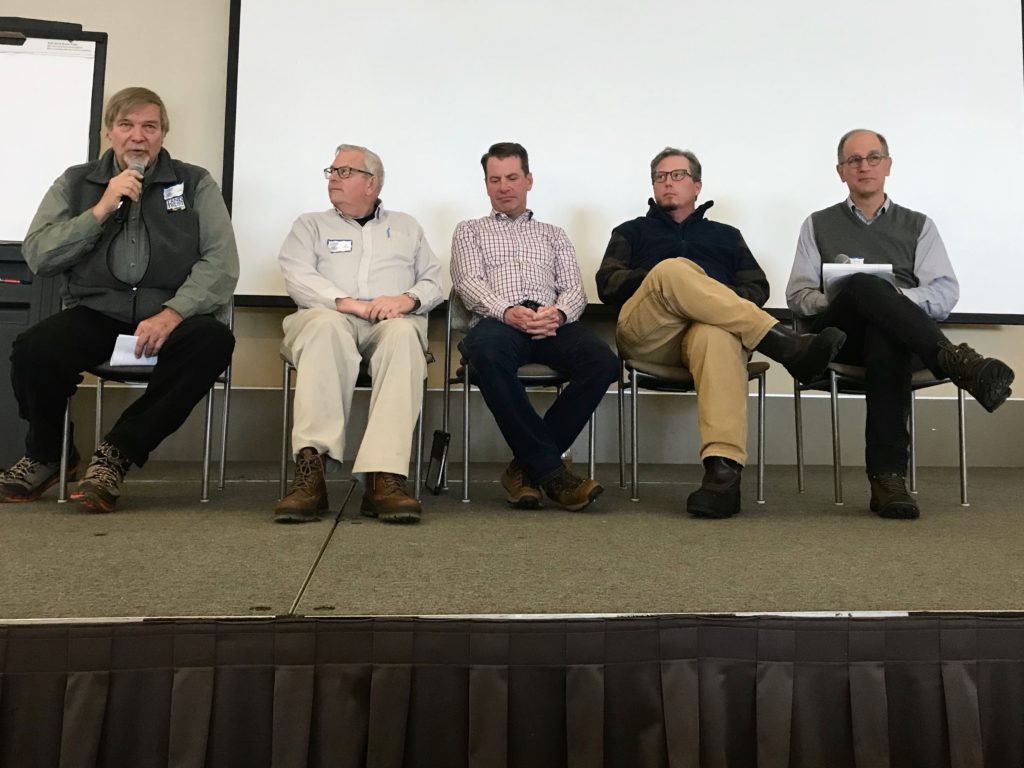 In those challenges come opportunities, and then in those opportunities, we need to look holistically at how we're addressing them," said Messner. He continued "Just transition is a very very important part of this conversation, and it's one that doesn't get talked about enough, you know? As we make these significant steps at the state level, at the local level, to close coal mines, to close coal-fired power plants, to make these transitions to renewable energy, we have to take care of the workers in the communities that have been supported by these industries for decades and decades and decades. And so this is also part of the solution. This is what makes it such a challenge."
According to the Intergovernmental Panel on Climate Change, those challenges must be met in order to avoid a future that is, on average, 1.5 degrees Celsius warmer. Despite decades of warnings from the scientific community, portions of Western Colorado and Eastern Utah have already passed that threshold.