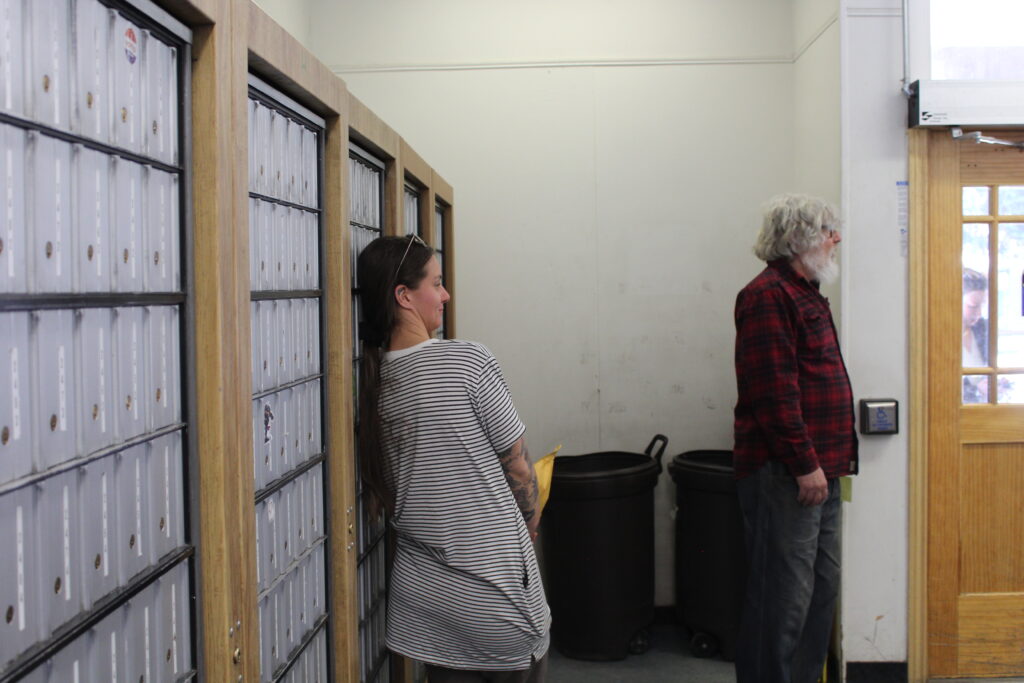 By Kate Gienapp
The Town of Crested Butte is considering legal action against the United States Postal Service following years of delivery delays, long lines and staffing shortages. For KBUT, Kate Gienapp reports.
On any given day, the line at the Post Office can be seen snaking out the door and down the sidewalk as residents wait, sometimes hours for their mail.
Jackie Just: I've asked my mom not to send me a Christmas present. I've told my sister not to bother sending me a box of clothes. Because I don't want to have to take another trip here waiting in line to pick something up. It's like, not many people have an hour in their day that they can afford to just hang out to pick up something that may be just like super inconsequential.
Six other municipalities across Colorado have joined Crested Butte including Avon, Buena Vista, Parachute, Silverthorne and Steamboat Springs to pursue potential legal action for the problems plaguing service in rural communities.
Crested Butte Town Manager Dara MacDonald said mail-related issues started around five years ago. That's when the community began to see more packages from major online retailers such as Amazon.
Amazon has an agreement with the Postal Service requiring the post office to handle the "last mile" of package delivery. For smaller rural post offices, that often means packages begin piling up faster than they can be delivered or picked-up.
Dara McDonald: Then everything was exacerbated with the pandemic, I think the parcel delivery increased at the post office. They started to have a harder and harder time attracting and retaining employees, which caused more backups. And we also saw an increase in people living here full time, which put more pressure on the post office just in volume, as well, and it hasn't gotten any better.
The U.S. Constitution gives Congress the power to establish post offices, and the U.S. Supreme Court said mail service essential for democratic self-rule. Access to mail in the US is a legal requirement.
Senators Micheal Bennet and John Hickenlooper sent a letter to U.S. Postmaster General Louis DeJoy and Joshua Colin, the USPS executive vice president outlining what they describe as an increase in complaints about delivery delays and gaps in service. They want to resolve staffing shortages and revamp outdated infrastructure among other things to improve rural services in places like Crested Butte.
MacDonald said the lack of services can have huge consequences for people who receive things like prescription medication or disability payments in the mail.
Resident Morgan Qualls, who runs the PTA in Crested Butte, said she's seen the impact on teachers in the community who try to pick up mail on their lunch breaks.
With a handful of people ahead of her, and only five minutes to spare before she had to pick-up her children from preschool, Qualls said she likely won't be able to get her mail that day.
Morgan Qualls: Yeah no probably not …
For KBUT, I'm Kate Gienapp.