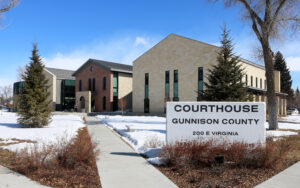 The local election season kicks into high gear this week as the four candidates for County Commissioner will have three of four debates. KBUT's Christopher Biddle speaks with Community Matters co-host Chris Rourke for a rundown on debate schedules, candidates, and likely issues.
Debate Schedule
Gunnison Country Chamber of Commerce Board of Directors County Commissioners Candidate Forum
Wednesday, October 7 at 6pm.
Virtual event only. Register with the Chamber.
---

Thursday, October 8 at 6pm.
Live on…

---

Live

at the Center for the Arts Crested Butte on

Sunday, October 11 at 6pm.
Rebroadcast Monday, October 12 at 6pm on…

---
Western Colorado University Politics Club Candidate's Forum
Thursday, October 15 at 6pm
Virtual event.