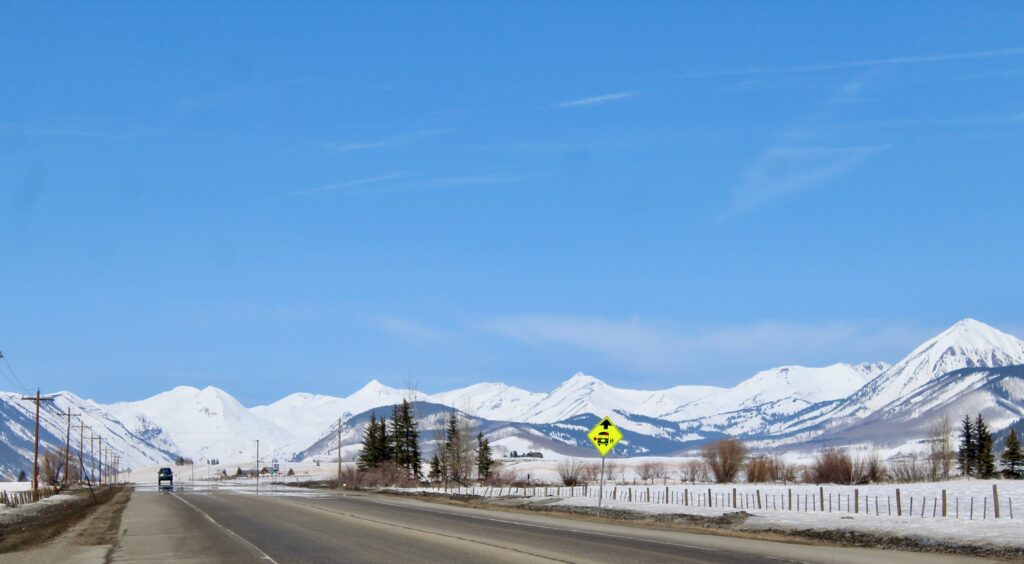 By Kate Gienapp
Researchers at the Rocky Mountain Biological Laboratory in Gothic are taking a closer look at where our water goes on its way to the Colorado River. KUNC's Alex Hager visited the KBUT studios to talk more about what he calls, "the mystery of the missing snow."
Hager said its not quite as simple as snowpack converting into streamflow. So where is the water going? That's what researchers are hoping to find out by studying sublimation —
ALEX HAGER: Which is the process of… There are a lot of questions about what's happening in between, sometimes its dry soil soaking up, water as it melts off, and it kind of seeps into the ground instead of flowing on the surface.
Snowpack in the high country is important because it essentially functions as a reservoir.
ALEX HAGER: It's holding the water up in the mountains instead of sending it all down at once.
More than 60% of water in our rivers begin in headwater communities like the Gunnison River Basin.
ALEX HAGER: When we hear these news stories and headlines about negotiations for the 40 million people that depend on it across seven states, the majority of that water starts right here in the elk mountains and in the other ranges of Colorado. So understanding what happens to the snow at high altitude in this state is pivotal to figuring out how much water is going to be available.
When it comes to snowmelt, there's several factors at play that prevent water from ending up in our rivers.
ALEX HAGER: But what we do know is that it's happening in a pretty significant capacity we have had a few years, even within the last half a decade here, where we've seen as high as 90% of snowpack and as low as 50% of runoff.
Hager said studies like these are increasingly vital as the West tackles a more than two-decade long mega drought and ongoing negotiations about how to ration water serving millions of people.
The looming question now is what it would take for the situation, if ever, to turn around?
It would take about five to six years of 150% snowpack to get us back to where we were kind of pre 2000, according to Hager.
While this was a record year for snowfall, Hager said it's not the end of drought. And that means we'll have to adapt to different ways of living.
ALEX HAGER: There are going to be behavioral changes, like maybe not watering your lawn and not having grassy lawns and a lot of the West. But it does not mean that it will be the end of life in the west.
For KBUT, I'm Kate Gienapp.