By: Amy Hadden Marsh
The Colorado Outdoor Recreation Economy or CORE Act would protect 400,000 acres of public lands across the state, including the Curecanti National Recreation area west of Gunnison, and the famous Thompson Divide Near Carbondale.
 The CORE Act was introduced in Congress in 2019. It has yet to become law but there is hope for reintroduction this year. From KDNK in Carbondale,  Amy Hadden Marsh has this story on local stakeholders who have been working on these protection issues for over a decade.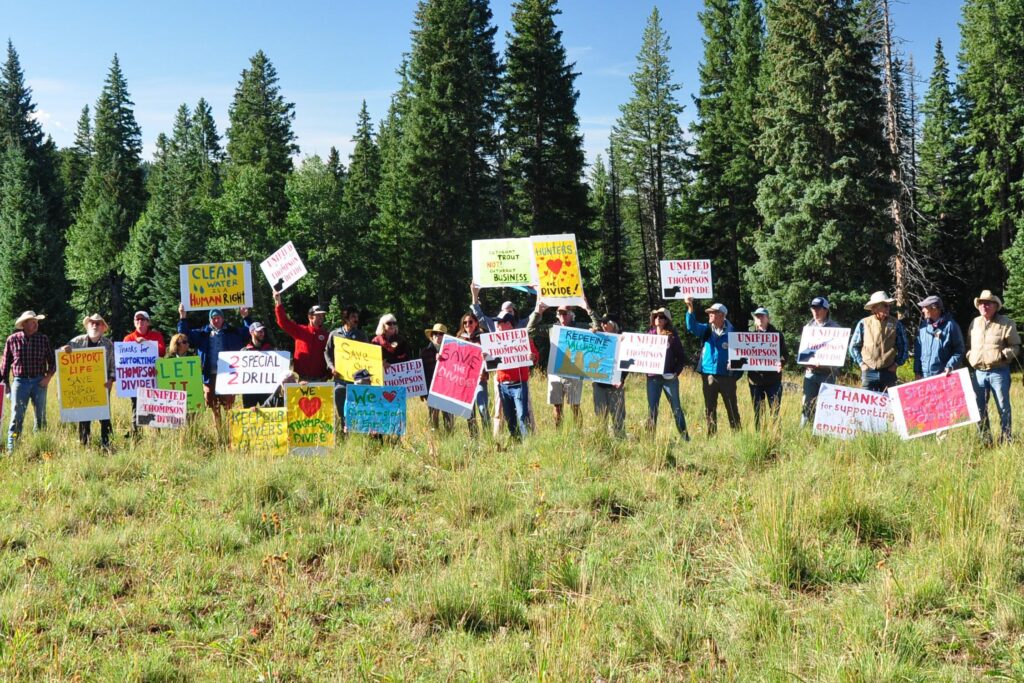 Photos: Top: Looking southeast into the Thompson Divide. Courtesy of Wilderness Workshop. Bottom: Ranchers, conservationists, hunters, anglers, and recreationists gather in the heart of the Thompson Divide. Credit: Amy Hadden Marsh.