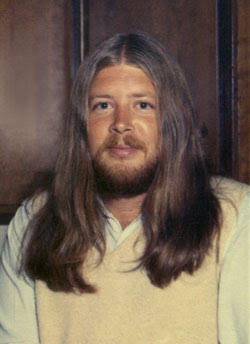 This week marked a year since the COVID19 pandemic impacted our community, and as we take stock of everything that has changed since then, we here at KBUT are very pleased that as of Today, one thing will be returning back to normal.
Today at 2pm, one of KBUT's original DJs, Lonesome Bob returns to his Friday afternoon show after one year of social distancing precautions that kept him out of the KBUT studio. Lonesome Bob, known to some as Bob Brazell, has probably logged more time on KBUT as a live DJ for our listeners than any one in our history.
His blend of often hard rocking, sometimes laid back, but always utterly cool modern rock and roll from the seventies, eighties, and beyond has provided listeners with their Friday afternoon soundtrack –sometimes for their entire lives.
KBUT caught up with Bob (and one of his biggest fans!) earlier this week to talk about music, his lifetime dedication to KBUT, and what it means to him to be returning the air chair.