Photo: Justin Krall, a District Wildlife Manager for Colorado Parks and Wildlife based in Westcliffe, sits on his mule Speedy as Jenny follows carrying saddle tanks with about 2,000 rare Hayden Creek cutthroat trout. Courtesy of Colorado Parks and Wildlife / Bill Vogrin
---
In 2016, 158 genetically rare cut-throat trout were rescued from the wild-fire engulfed Hayden Creek. They were brought to the Roaring Judy Fish Hatchery just south of Crested Butte, where biologists spawned thousands of the Hayden Creek Cutthroats.
Now, some of those young fish have been delivered to their new home in Cottonwood Creek. Seth Firestone is the manager at Roaring Judy, he describes what would have had to have been a strange journey for the hatchlings as they were carried to their new homes on the backs of mules.
"So we do two gallons of water, two pounds of fish, and two cups of ice, and then we fill the rest of the bag with oxygen," said Firestone.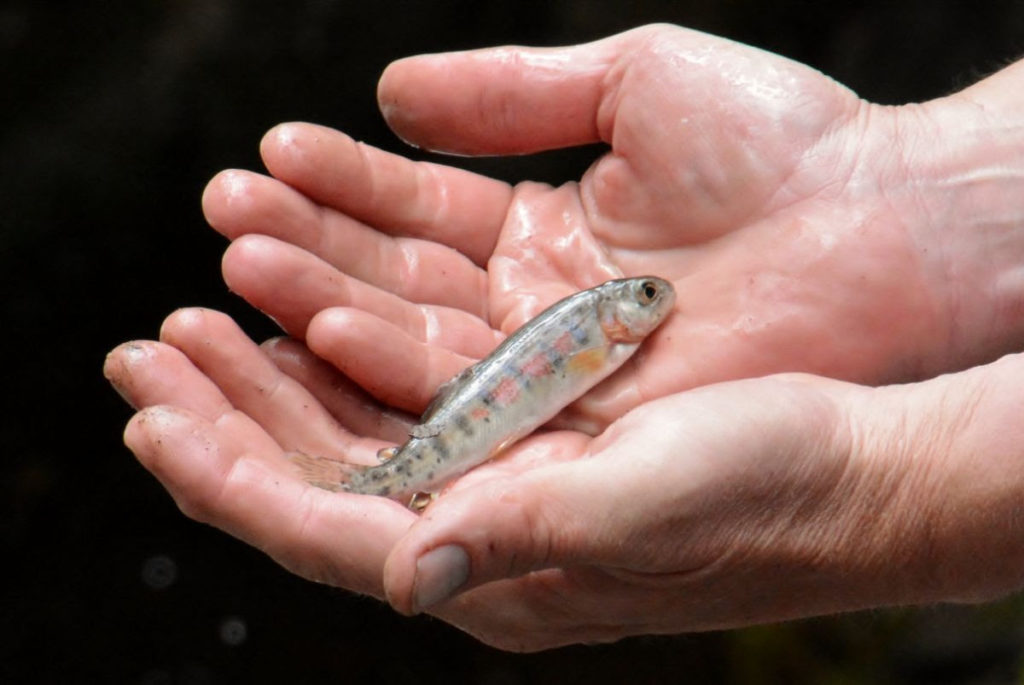 The Hayden Creek Cutthroats are the only strain of the species. known to have a direct genetic tie to two famous fish that are now kept at the Smithsonian Museum in Washington DC. Beyond their ties to Colorado's history, Firestone maintaining species diversity in Colorado's fish population is well worth the effort.