Worker shortages and pandemic procedures could add up to the best season ever for resort employees.
---
Vail Resorts recently announced that their guests will have to use a reservation system this winter in order to hit the slopes.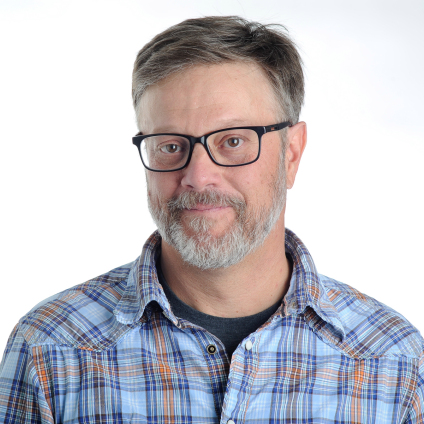 Jason Blevins is a reporter for the Colorado Sun and has covered the ski industry for more than 20 years. KBUT reached out to get his perspective on the move.
---
How is this decision from the industry-leading Vail Resorts affecting the rest of the industry?
"You know, Vail is often a leader in a lot of resort policy, and I can't imagine that's going to change with this pandemic. So yes, I would expect to see a reservation type system at some of the larger more crowded resorts out there. Alterra Mountain Company- the number two size [company] in North America – has yet to release their operating plan, but it's safe to say there are going to be similarities."
Vail says that prioritizing pass holders is one of its main goals going into the winter season. In addition to exclusive early season access (weather permitting), pass-holders will be able to make week-of reservations at their home mountains. They're also given seven days to reserve at any mountain covered by the Epic Pass. Those days will re-accrue as they are used. But still says Blevins…
"Initial demand for those seven days is going to be interesting to see. The big question in Vail Resorts' system here is how many people are they going to limit on the mountain? You know? How many days will be available? They are obviously limiting access, managing access to the mountain; and what they're not doing is limiting the sales of the Epic Pass."
"So once again, they are really trying to drive all skiers into the pass program. Buy a pass. Plan ahead. That's sort of been a message for the past 10, 11 seasons now from Vail Resorts. Plan your ski season by buying an epic pass now. You're not just planning your ski season you're planning the specific days of your ski season."
So Jason, that's the skier experience, but what about the economic side of this? How are employees going to be affected? What about businesses that depend on resort traffic? Your thoughts?
"Safe to say we will not see fly-in traffic like we used to. So if you are a pure destination type resort that relies heavily on destination visitors flying into your local airport to go ski things are going to change.
What that means for the workforce we still don't know. In talking with different resort operators around the state, there seems to be a sense that there's going to be an increased demand for labor. Managing entry points, managing liftlines, these are all going to take additional bodies on the ground to help control the flow of people, making sure we're socially distanced, making sure masks are worn – these are going to be somewhat complicated labor intensive processes. So basically, we could be more employees."
"But check this out Chris… Vail is waiving the reservation system for employees. Now for this season, that could be the biggest perk in the history of skiing when working at resorts. Employees do not have to reserve their days. Employees have unlimited access to the mountain. Now, coming into the season, these resorts are having a pretty hard time because if you followed, the Trump administration has suspended J1 visa worker, so you're not going to have those foreign worker visas and you know, kids from Argentina, and South America,and Australia, and New Zealand coming to work for the summer. So, you know, there's going to be some hiring challenges on the ground at some of these resorts."
"So, in my mind, Vail Resorts has really upped the ante for employees, saying if you are an employee of this mountain, you will not have to reserve your days. And so we're talking about limited numbers of people on the mountain, unlimited access for employees. So, you know, in my mind, I'm thinking this could be the greatest season ever for resort employees, right?"
Jason, is this going to change skiing forever? Are we now always going to have to use a reservation system? 
"Who knows? I mean, that's the million dollar question right there. But one thing we do know is that there will be a reservation model that's been practiced and in place. You know, busy Saturdays in February? You know spring break, when all the front-rangers want to come down to Crested Butte, you know, do you think we're going to want a reservation and definitely secure those days? Who knows? But what we do know is that a model will be in place in the future. So if we ever reach a point where Vail is selling two million Epic Passes, and the Ikon is just as robust, you know, could we see a reservation system on those busy weekends? Probably."
Jason Blevins is a reporter for the Colorado Sun.