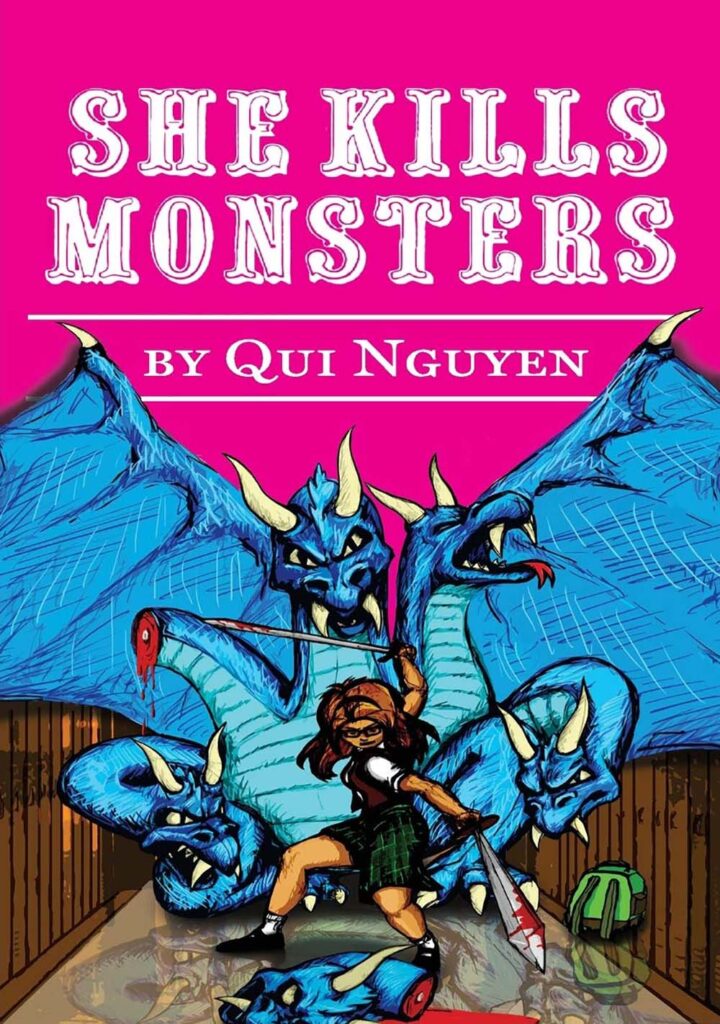 By Kate Gienapp
Teenagers in the Gunnison Valley are taking over the stage for the upcoming theater production of "She Kills Monsters." The performance will open to the public this Friday at 6pm at the Mallardi Theater in Crested Butte.
"My name is Loki Hastings and I'm the producer of the play."
"I'm Oliver Van Teal and I'm directing the show and play Miles."
I'm Maddie Carver and I play Calliope."
"I'm Nicholas Owens and I'm playing Orcas."
"She Kills Monsters" by playwright Qui (KWEE) Nguyen (GWIN) tells the story of Agnes Evans, a woman who loses her parents and little sister Tilly in a car accident. Agnes embarks on an adventure to get to know her sister better by playing a Dungeons & Dragons game that Tilly had written, and discovers things she'd never imagined.
The plot takes place in reality and in the imaginary game world.
Executive Director of the Crested Butte Mountain Theater, Alec Lindeman says the play touches on tough themes that speak to people of all ages.
Lindeman: "The story basically sets up all the themes and struggles you can imagine a young person having in the context of slaying monsters … But it does a really good job of … being very real….
You can see the production "She Kills Monsters" starting this Friday, March 31st, Saturday, April 1st and again on April 7th and the 8th from 6:30pm to 9:30pm at the Mallardi Theater located at 403 2nd Street in Crested Butte. C B Mountain theatre dot org.
Crested Butte Mountain Theater is an underwriter for KBUT.