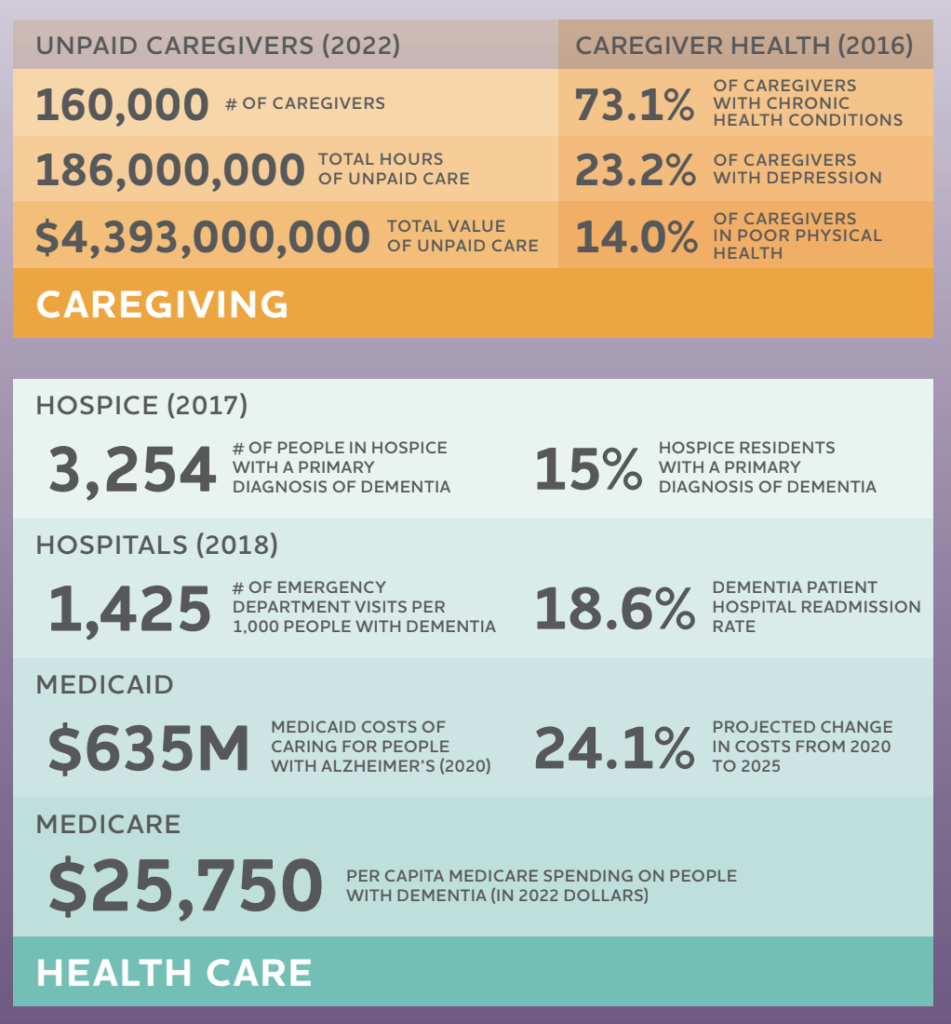 It's no secret that access to healthcare and mental health services in rural communities can be a challenge, particularly for older adults. KBUT recently spoke with community members in the Gunnison Valley who are working to fill in the gaps.
Gunnison Senior Center Coordinator Elizabeth Gillis said the pandemic put even more stress on older adults who faced issues like food insecurity and increased isolation.
ELIZABETHR GILLIS: We ended up doing a lot of triage, because the volunteers who were calling people were then reporting back like, 'This person was taught was, you know, started crying. This person was saying they hadn't been out of the house for a whole week.'
Colorado is facing a demographic shift – by 2050, more than a quarter of the state's population will be 60 years or older. And that demographic can struggle with the stigma of simply asking for help.
MATT ARONSON: And that is, seems to be especially true or peculiarly true, and difficult in rural places, the rural West, especially, is kind of famous for its ethos of rugged individualism, and for as much as that's seen as a virtue – it adds to the challenge.
That's Matt Aronson, a professor at Western Colorado University. He's currently working with students and the senior Center to explore ways to improve the lives of older adults.
ELIZABETH GILLIS: The resources are much lower here than in an urban environment.
That's where Maddy Gregurek comes in. She's a graduate student in the behavioral science program at Western and she's now working alongside Gillis to examine positive ways to support older adults in rural communities.
Gregurek said some of the immediate takeaways from her research was the perception surrounding mental health services. While her college aged peers have more accepting views of mental health care, with older adults …
MADDY GREGUREK: You didn't really talk about what you were going through in your personal life. You didn't talk about what was going through your mental health, because there was fear that you could be institutionalized. And there was fear that people might write you off and say that you were you know, quote unquote, crazy things like that.
On top of mental health struggles, there's also the issue of health care that's often inaccessible for folks in more remote areas. Gillis said another major concern was a spike in early onset dementia in the valley.
The Alzheimers Association reports more than 76,000 people in Colorado are currently living with Alzheimers.
Crested Butte resident Mary Mahoney said when her father developed signs of dementia, she quickly became aware of the lack of services in rural communities. She began reaching out Colorado's Alzheimers Association for help.
MARY MAHONEY: And I said, there's no services for Gunnison County, residents alike.
According to Gillis, during the pandemic, those services became even more scarce on the western slope and specialized services were hours away.
Mahoney has since started a Dementia caregiver support group in Gunnison.
MARY MAHONEY: I just felt like it was so important that people that are in this Gunnison county that they have, you know, someone to talk to, and they have, you know, other people, because I feel like our rural communities are so isolating.
Now, Gillis and Gregurek are working with the City of Gunnison to expand those services and develop a program that helps older adults and caregivers.
ELIZABETH GILLIS: We will be matching volunteers with people in their homes, that could use a visit, to caregivers who could use a break, to family members who might need to go to the store or take a shower or go out to eat, have lunch with a friend and have a break.
That's the kind of community engagement and work Mahoney hopes to continue with the support group.
MARY MAHONEY: And that's just what I hope for that, that people just come together and don't feel so isolated, and that they can get some tools to help them be effective caregivers.
Gunnison County Community Forum – SAVE THE DATE! Wednesday, April 26th 2023
Location: Gunnsion Senior Center
Date: Wednesday, April 26th 2023
Join us for an educational and listening session on Alzheimer's and all causes of dementia in your community. We want to hear from you! Attend this Community Forum to share your experience with Alzheimer's and all causes of dementia and discuss how the Alzheimer's Association can best serve your community. Together, we can help enhance the care and support resources for those impacted by the disease.
.