Photo: Spring runoff is in full-force in the Gunnison Valley. Credit Christopher Biddle.
---
"High water, but low concerns" read the headline from the Gunnison Country Times this morning. They report that while a healthy snowpack has resulted in a high spring runoff for the Gunnison Basin, concerns over flooding are beginning to recede.
Frank Kugel of the Upper Gunnison River Water Conservancy District told the Times that the most recent projections showed a slightly less than previously-expected water supply, prompting the agency to diminish dam releases from the Taylor Reservoir from 600 cubic feet per second to 550.
Kugel also told the times that peak flow is expected over the weekend according to the National Weather Service, with prolonged high levels expected over the following weeks.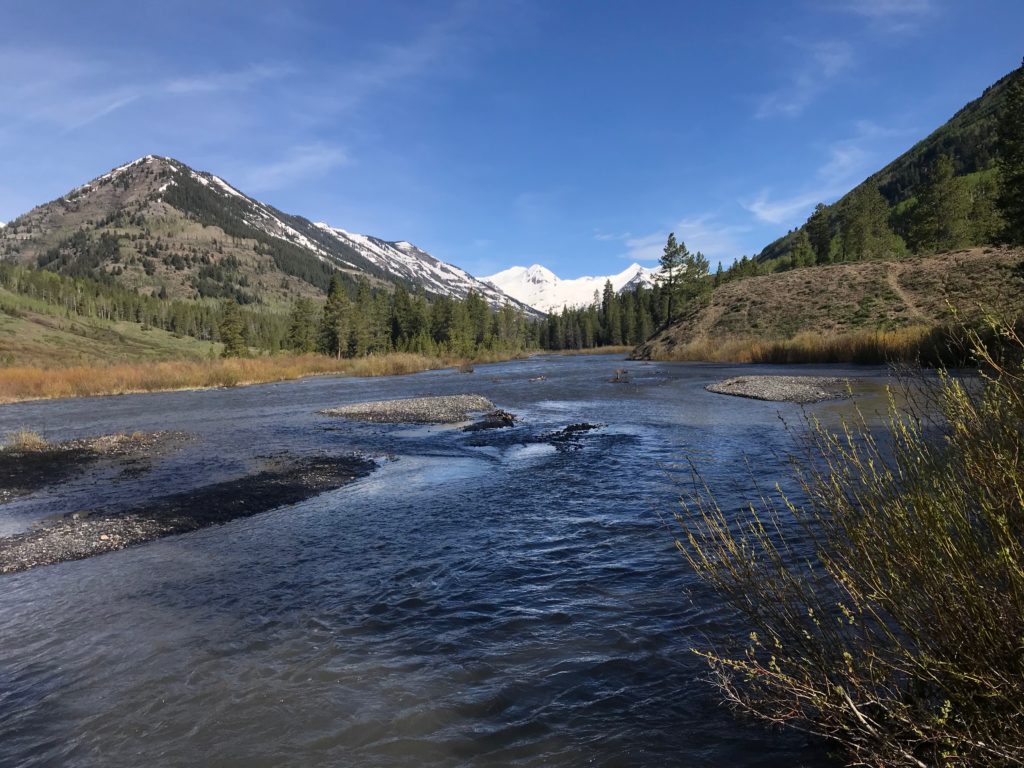 This is what the Denver based ABC Channel 9 News' Kyle Clark had to say about conditions in the Gunnison Basin: "Snowpack in the Gunnison Basin is at 52,350 percent of average. What? It sounds absurd, but it is accurate. Our meteorologist Kylie Bearse triple-checked the numbers. The reason being that in that basin there they still have nine inches of snow in places. On average June 11th, that number is close to zero."
In an email to KBUT, the Upper Gunnison's Frank Kugle said that while that's technically accurate, he wishes that media wouldn't focus on such meaningless statistics – his own words – because it's skewed by the unusually wet and late winter seen in the region this year. Kugel said a more telling statistic would be to divide the current snowpack by the average peak amount for a particular location. If applied to the Upper Taylor Snotel site, you end up with a much more reasonable one thousand percent of normal for this time of year.