Gov. Jared Polis has signed his first executive order. As Scott Franz reports it aims to bring more electric vehicles to the state.
With more than two feet of new snow in the past week, avalanche danger in the region has increased dramatically, leading to a rating of 'high' from the Crested Butte Avalanche Center.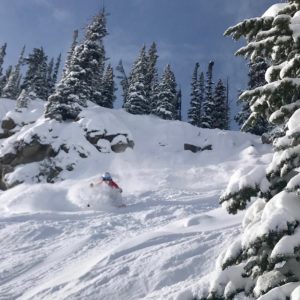 Leslie Nichols, Superintendent for the Gunnison Watershed RE1J School District, reacts to Gov. Polis' pledge to forgive student loans for teachers.
Photo: Skier Kele Thorsen takes advantage of recent snowfall. Credit: Will Dujardin.