Photo: From left to right: Dr. Jason Hogan from Gunnison Valley Health, Gunnison County Emergency Manager Scott Morill, Gunnison Valley Health Chief of Emergency Services CJ Malcom, and Gunnison County Health and Human Services Director Joni Reynolds answer questions from members of the response team Friday morning. Credit: Christopher Biddle/KBUT
---
With the outbreak of COVID-19 in the Gunnison Valley fully gripping the community, health officials are mobilizing to protect the region's most vulnerable populations. At a meeting of the incident command team Friday morning, a variable who's who of emergency responders in the Gunnison Valley rushed to coordinate messaging, shore-up gaps in operation and find ways to protect the region's elderly and infirm.
CJ Malcom, Chief of Emergency Response for Gunnison Valley Health, said: "We're really concerned about overreaction," referencing Summit County's overwhelmed healthcare system as well as some bottle-necking when testing began in Gunnison County.
"What actually got us here today was on Saturday our emergency services system, which had been propping up the early testing, got overwhelmed extremely quickly," he added.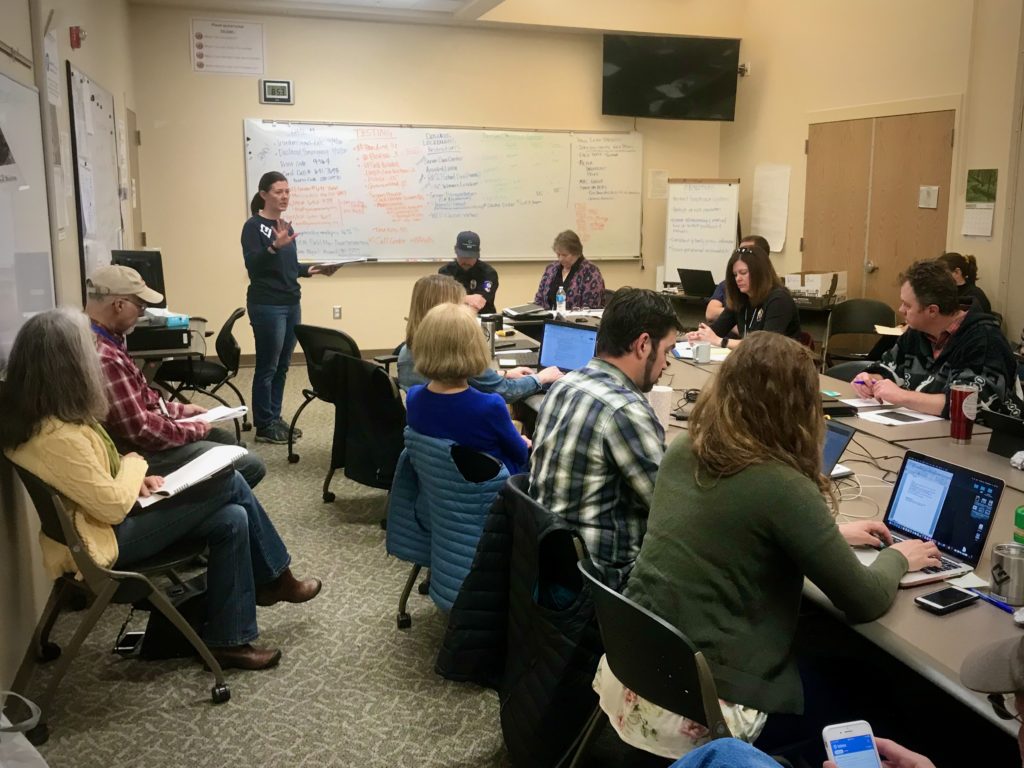 They continued screening patients today at a drive-in testing center at the Health and Human Services (HHS) building in Gunnison. The hospital has also implemented a drive-in screening method and an additional screening site at the Crested Butte Community School is in the works.
Officials stressed the importance of prioritizing screening sites for those who are most at risk. Hospitals and clinics have reported extremely high volumes of concerned patients, "hammering" the local health system. They're attempting to funnel traffic through a hotline established earlier this week.
Do you think you think you have symptoms of COVID-19? The Gunnison County Health Hotline is open 7 days a week, from 8am to 6pm.
(970)-641-7660
Through yesterday's declaration of a local emergency from County Commissioners, the County is able to call on the state's cache of emergency supplies like gowns and masks. Those should have arrived today and should be welcomed by facilities who are running low on some supplies.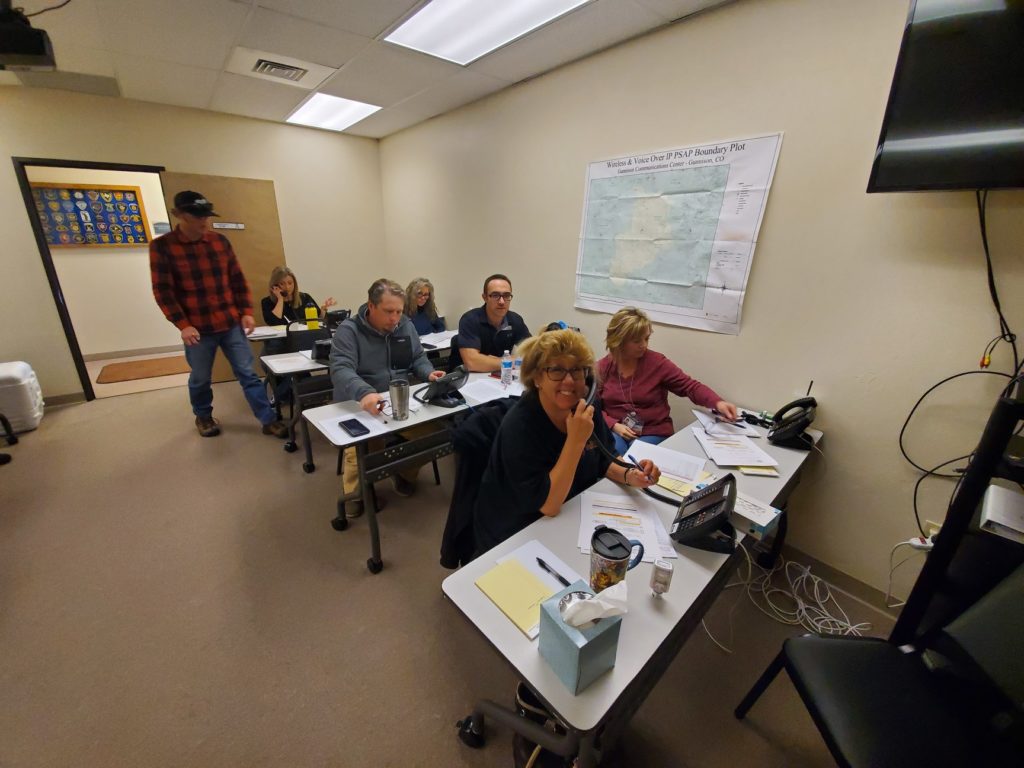 Many in the community have asked officials why they are not sharing information about where infected patients may have traveled and come into contact with other community members.
In response, Joni Reyolds of Gunnison County Health and Human Services told KBUT that her department was following procedure handed down from state and federal officials.
"And we're focusing on the highest risk contacts, meaning those that they had the closest contact – shared household, shared bathroom, direct contact on a continuous or long term basis," she said.
"Those that they had shared short contact with, which might have been in a public setting? We cannot at this point give [them] recommendations. We don't have that guidance from the state, we don't have that guidance from the feds," she said
Additionally, HHS put out this statement in response today:
"We are currently not sharing the whereabouts of positive cases. Based on CDC guidelines there is no benefit in screening folks that had minimal contact with a positive patient as we can't understand the true extent of spread at large community gatherings. The long incubation period of around 9-10 days prior to showing symptoms doesn't allow for screening every potential exposure. Instead, the state epidemiologists have recommended we reserve screening for those that have been in closest contact with a positive patient and recommend all others to practice social distancing and good hygiene. We are working to save resources for those that are highest risk so as not to overwhelm our health care facilities."

Joni Reynolds, Gunnison County Health and Human Services.
The response team will give twice-daily updates posted to a new web page: GunnisontCounty.org/covid19. They'll also share these updates to the Facebook page for Gunnison County Health and Human Services.
COVID-19 presents little danger to about 80 percent of all people who contract it. Officials, however, wish to stress to the public that basic virus prevention protects not only yourself but also the community, especially those who are most vulnerable.
Here are the latest number of cases, pending tests, and more data on the coronavirus outbreak from Gunnison County Health Officials.
Coronavirus numbers as of Friday evening.
Here are the official tallies of cases, pending tests, presumptive negatives and more data from Gunnison County Health Officials.
4 positive + 1 who is now in Denver
1 negative
Pending tests: 24
At home Isolation: These are folks the Health and Human Services have put in isolation and are continually monitoring. There are many more in self isolation but are not being actively monitored.
Healthcare workers: 2
Public: 25
Quarantined: O
Test Kits On Hand: 90
Call Center: Before 1PM there were 93 calls of which 27 were sent to the drive-in screening site.
Screening Site: 55 came through the site
Swabbed: 10 prioritized as high-risk individuals and health care workers
30-35 people clinically looked to be positive, but were not categorized as highest-risk. They were instead told to self-isolate.