DJ LLL's Stay-at-Home SOUL TRAIN Live Set today at 4pm!
Join us today at 4pm for DJ LLL's Stay-at-Home Soul Train party!
Tune in locally at 90.3FM or 88.7FM!
Let's be responsible and practice physical social distancing and enjoy dancing "together" from the comfort of our own homes! Wear your costumes! Post photos on the KBUT facebook page!
Regarding the Soul Train event tickets and date rescheduling:
Thank you all for your patience as we work through these unforeseen circumstances due to the Covid-19 virus. I hope that all of you protect yourself and your fellow community members by following all recommended precautions against the spread of Covid.
As you all know by now, Soul Train has been cancelled for March 27th and we are looking to reschedule for a future summer date, which we will announce very soon. Once the new date for Soul Train is scheduled, all ticket holders will have the CHOICE to keep your purchased ticket for the future rescheduled date or to request a refund.
Like all businesses, this situation leaves KBUT bracing for potential revenue shortcomings due to the postponement of our biggest fundraiser and the general economic impacts. If possible, it would be greatly appreciated if you can wait for the reschedule date of Soul Train to be announced before asking for a refund. For those patrons who know they cannot attend a future summer date, you may request a refund by emailing KT@kbut.org or you can choose to consider your ticket purchase a donation to KBUT. You can also become a member of KBUT and make a contribution at: https://kbut.org/donate/.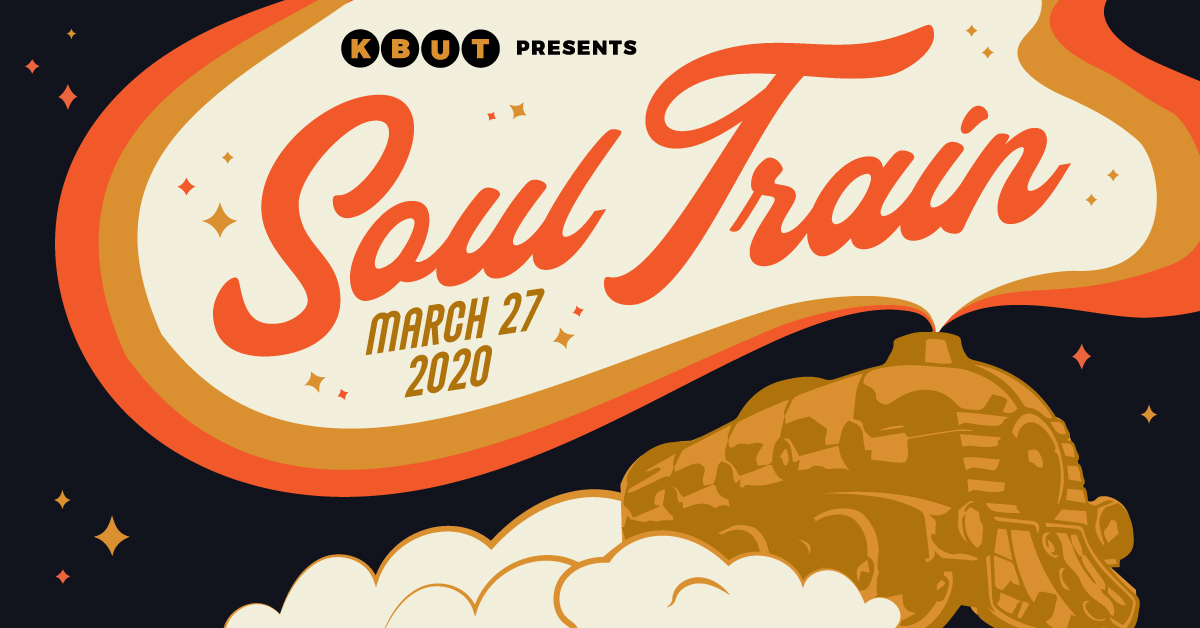 Let's Get the Party Started!