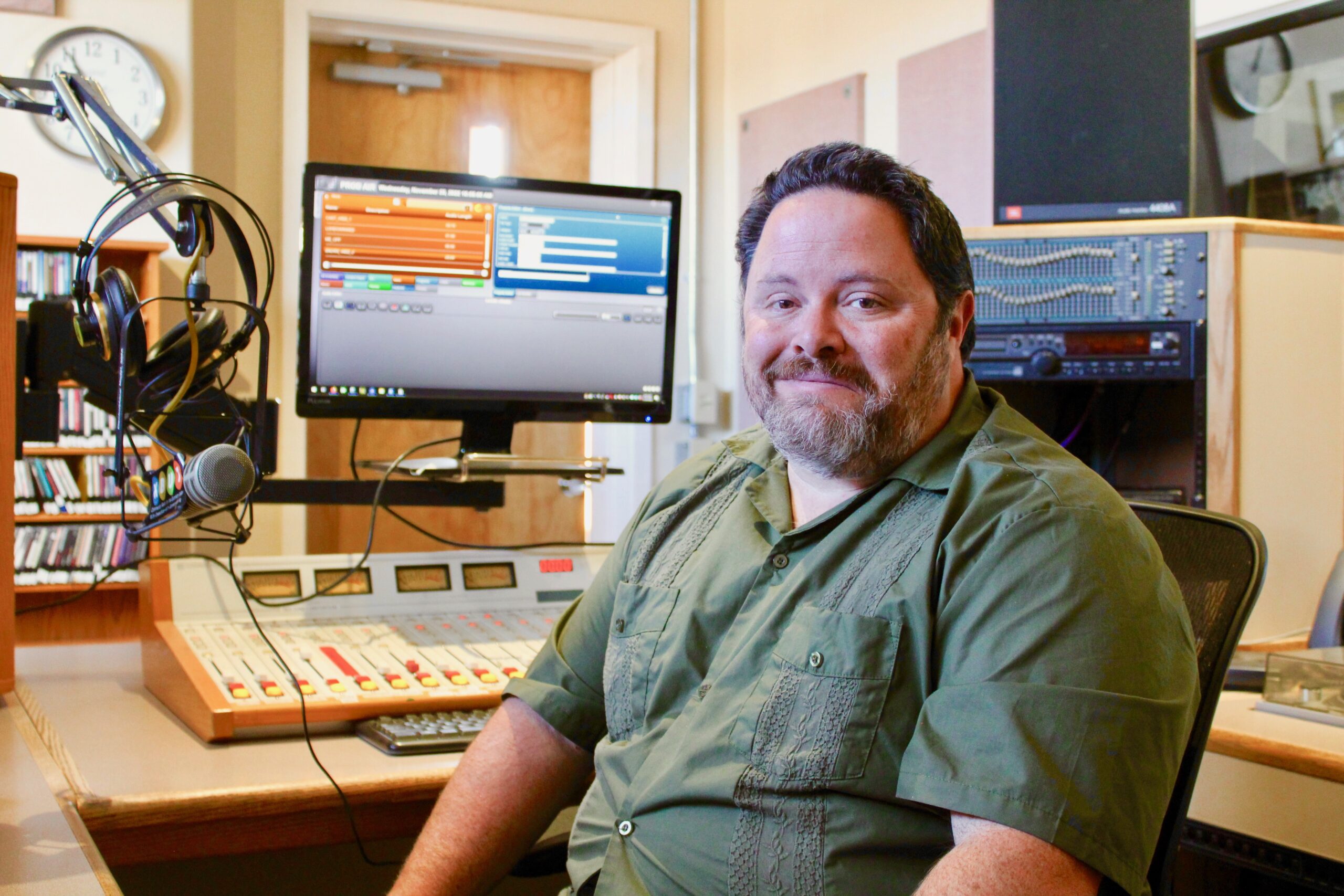 Jackson Petito
Executive Director
Jackson Petito was a 14 year old DJ on KBUT in 1994. His mother, Lynda Jackson, was one of KBUT's founding DJs in 1986, and his
Aunt Bonnie Chlipala
was an early DJ and served as KBUT's general manager in the 90s. After leaving the Gunnison Valley for college, marriage and law school, Jackson returned to rejoin KBUT in 2015. He served as Program Director, and was appointed by the Board of Directors to Executive Director of KBUT in August 2019. In addition to executive management of the station, Jackson retains his Technical Director responsibilities.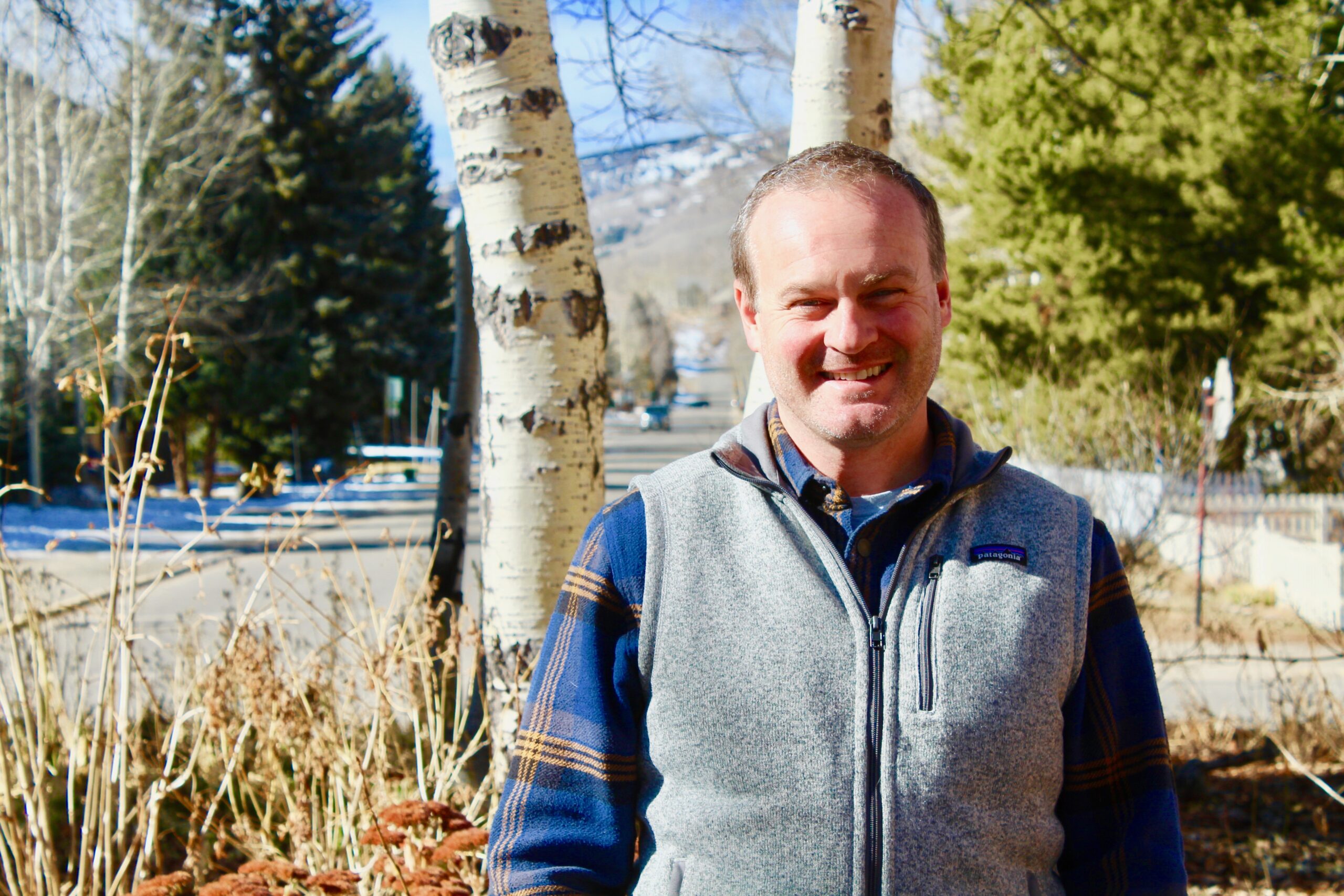 Tyler Lucas
Director of Development and Underwriting
Born in St. Louis, Missouri, Tyler graduated with a BA from the University of Colorado at Boulder in 2005. He then moved to Crested Butte to pursue the mountain lifestyle and never looked back. Tyler has been a KBUT volunteer since 2006 and a DJ since 2011. He joined the KBUT staff in 2013 and is the longest serving staff member at the station. Tyler serves as the grants administrator for Rocky Mountain Community Radio, a coalition of regional non-commercial stations. He is also a professional musician who sings and plays guitar in several projects including the celebrated Easy Jim, Music of the Grateful Dead. In his free time, Tyler likes to mountain bike, hike and ski powder.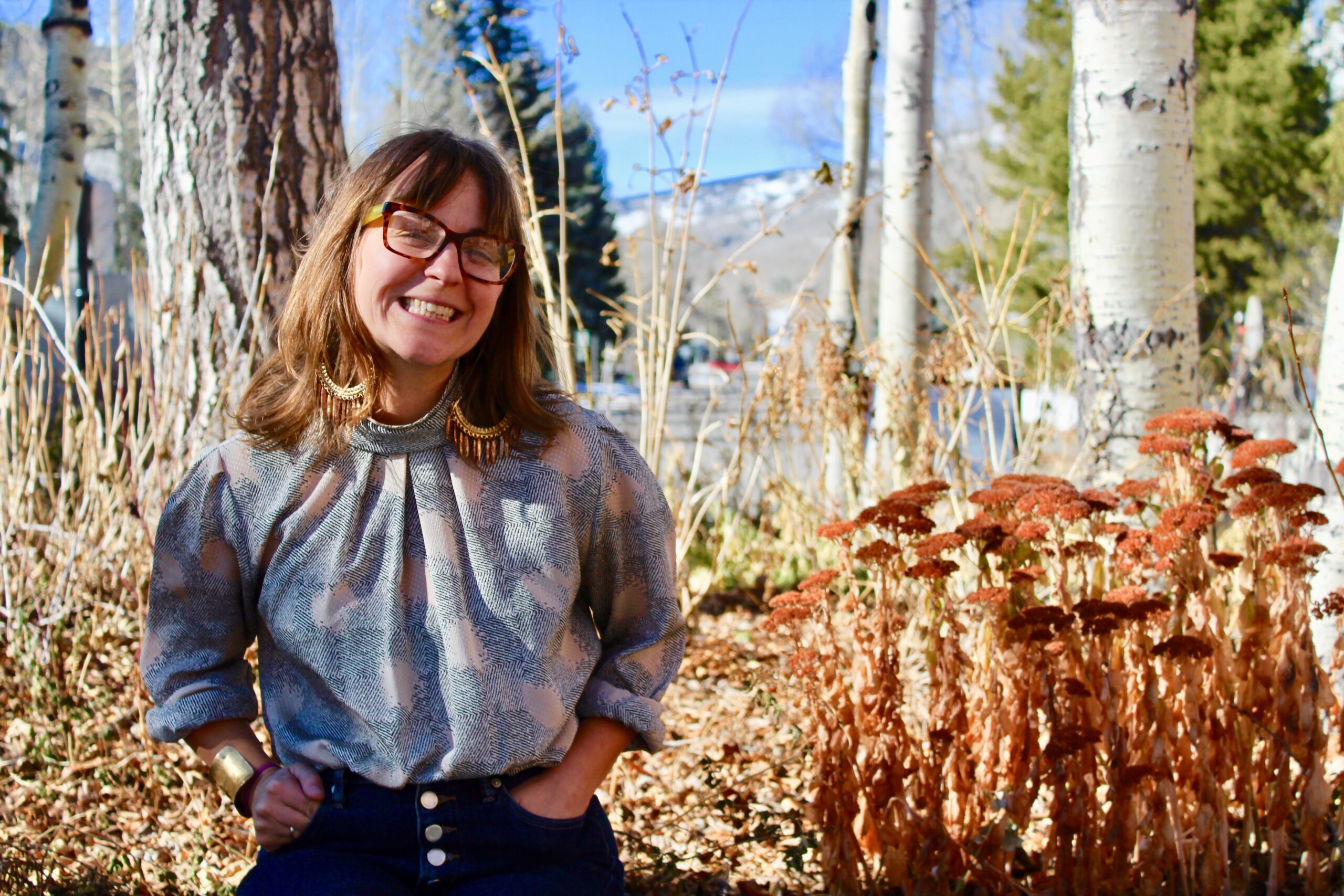 Courtney Welsh
Development Coordinator
After 15 years on the Front Range, in Boulder/Denver, by way of Illinois and Wisconsin, Courtney made her way to the Gunnison Valley in May of 2022 and joined the KBUT family in November. Before moving here, she spent over a decade of her time at KGNU, as a long-time volunteer and listener member. There she connected with her community through radio, concerts and event outreach. When she's not cuttin' up a rug on the dance floor, you can find her on the river, hiking, chasing waterfalls, cross-country skiing, or listening to her vinyl collection and snuggling her cat Zazu. Courtney's doors always open at the KBUT station, so swing by and say hello!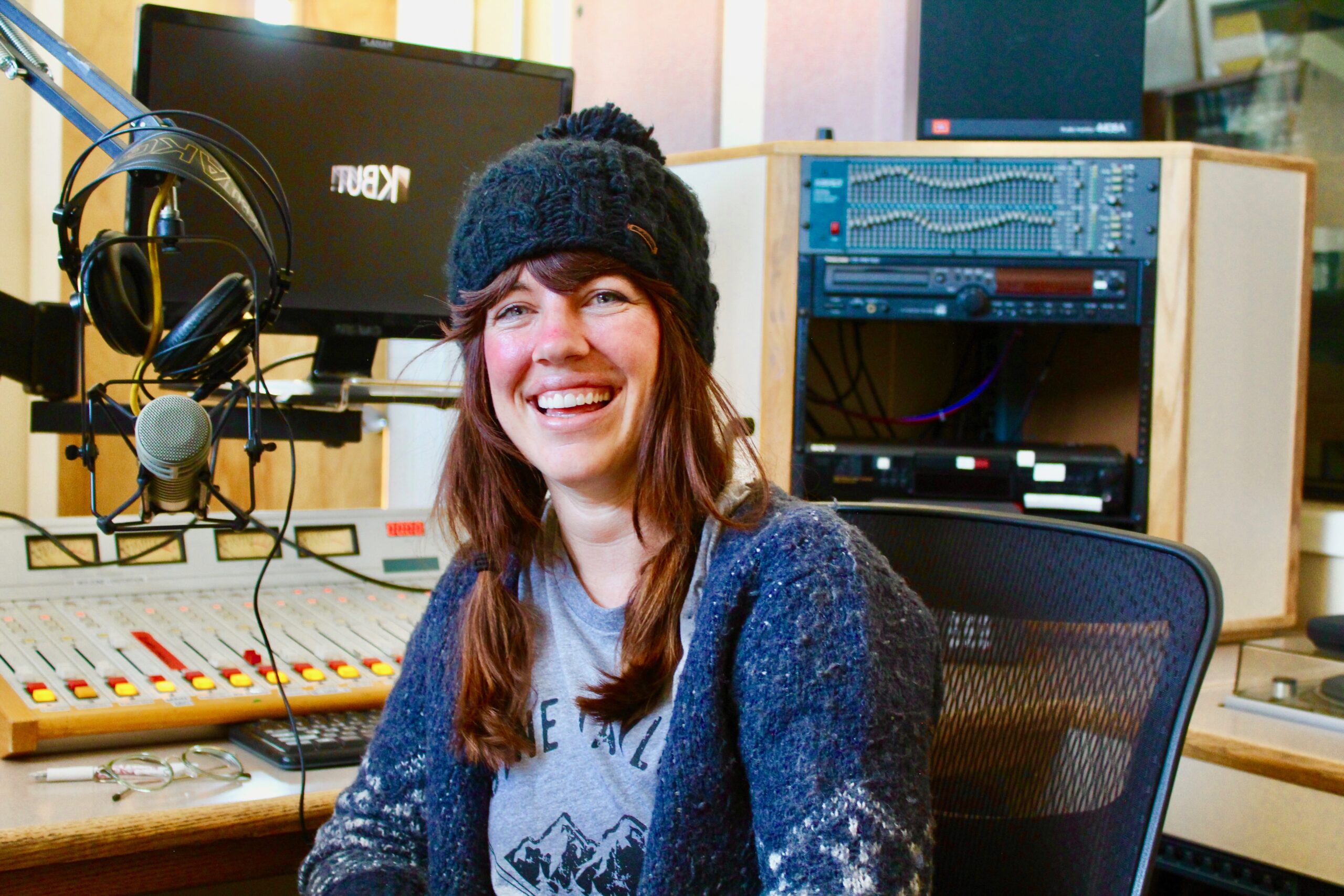 Kate Gienapp
News Director
Kate Gienapp joined KBUT as a Morning Edition host and reporter after working as a reporter and photographer for the local weekly paper, the Gunnison Country Times. Her work has also been published in the Gunnison Magazine and the Montrose Daily Press. She's covered everything from local politics, public lands to arts and culture. Her favorite thing is listening to people tell her about what they love. When she's not in the studio you can find her cross-country skiing with her dog Pippin. And if you think you've got a story, be sure to swing by – she'll never say no to chatting over coffee!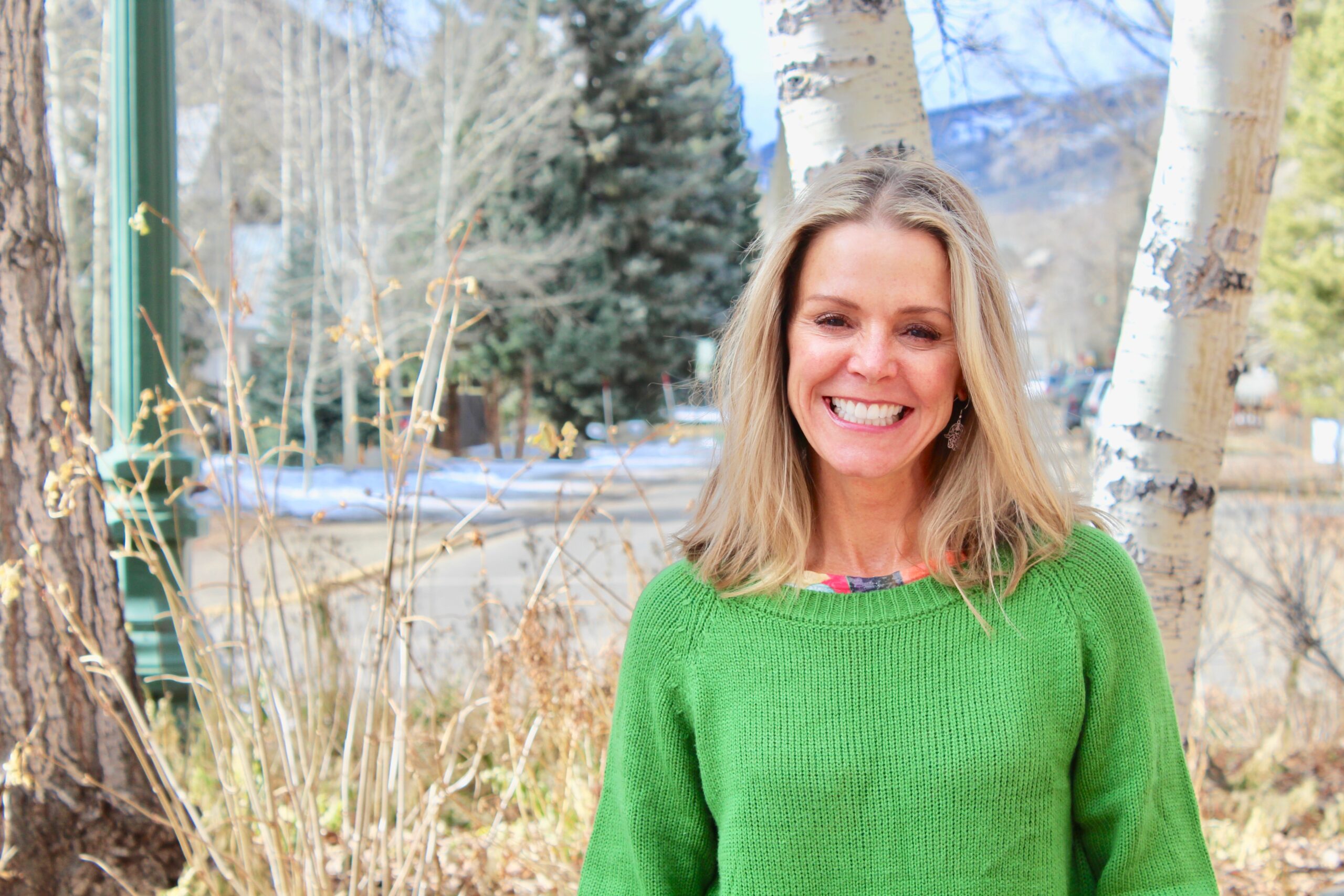 Kelley Dole
Program Director
Kelley moved to Crested Butte from New Hampshire in July of 2017. She has a 22-year career in the non-profit community, health and education worlds. In 2013, Kelley helped launch a local community radio station in her New Hampshire town. She hosted "Triple-A" music shows and produced a weekly health and fitness feature. By 2016 she was spinning tunes on "The Point FM" in Montpelier, Vermont. Kelley is an avid sports enthusiast and a former competitive runner, cyclist and rower. Kelley volunteered with KBUT in 2017 and joined the staff in 2018. She created the KBUT Youth Programs including the KBUTeens and KBUT Kid Radio Club. She is also the President of the Board of Directors for Rocky Mountain Community Radio, a coalition of non-commercial radio stations in Colorado, Utah, New Mexico and Wyoming that collaborates to produce news and enterprise journalism that connects our communities. She hosts Bohemian Daybreak Tuesdays at 8:00 a.m.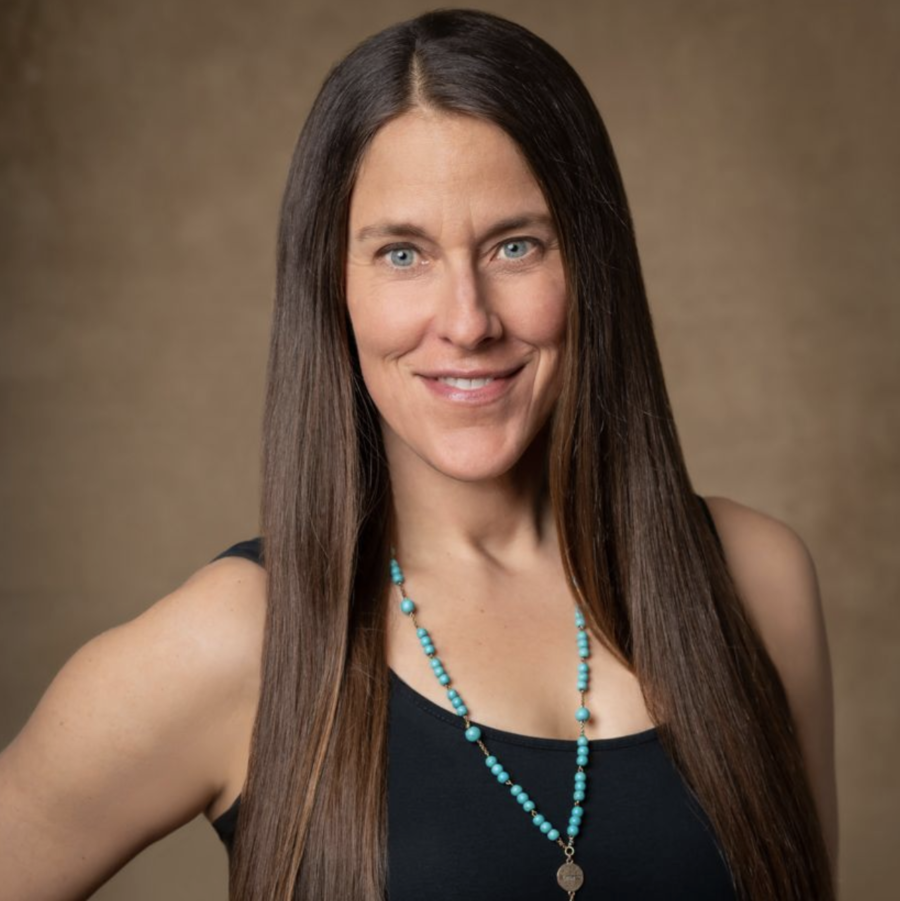 KT Folz
Events Director
KT Folz came to the Gunnison Valley from Chicago in 1998 to study biology at the Rocky Mountain Biological Laboratory. She started directing events for non-profit organizations in the valley in 2007 and joined the KBUT team in 2018. Her experience and knowledge span the realms of event production, education, humanistic psychology and performance arts. KT is a Vinotok council member and co-director and co-creator of the Harvest Mother Celebration. She is also the co-founder and director of the Crested Butte Dance Collective, a role she's held for 13 years. KT's role at KBUT has her directing all of our annual events including Disco Inferno, Yurt Bingo, Fish Fry, the KBUT Kampout, Halloween events and more.