KBUT Local & Regional News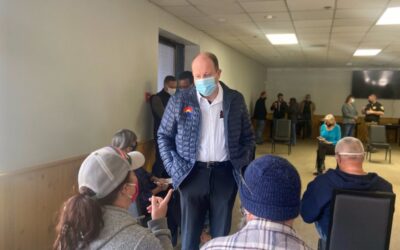 Gov. Jared Polis traveled around the state on Friday to get a firsthand look at the efforts that are underway to contain several record-breaking wildfires. Capitol Coverage reporter Scott Franz spoke to Polis over the phone after he left a meeting this morning with evacuees of the East Troublesome Fire in Grand County.
read more
Latest Station Happenings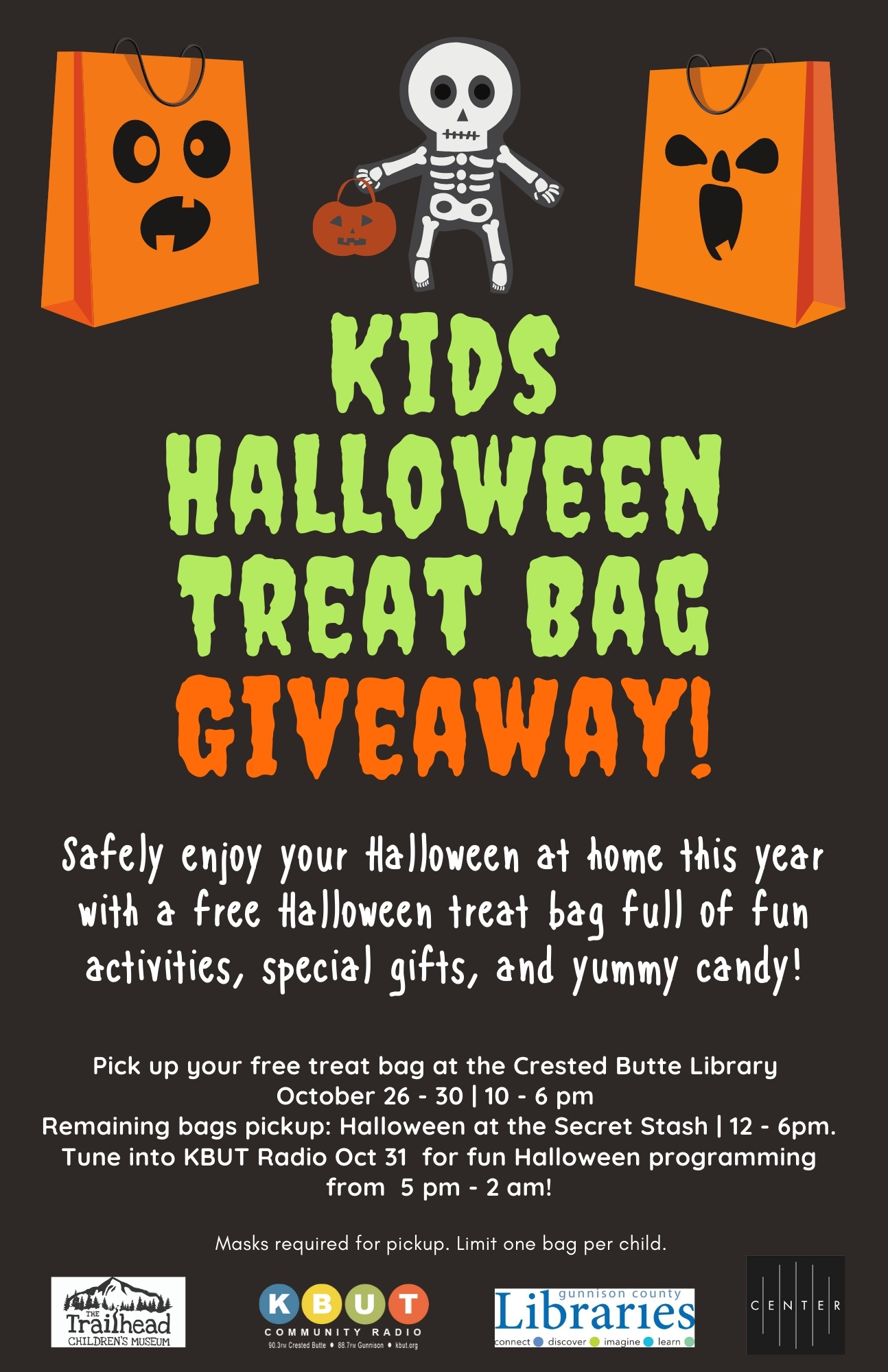 Join KBUT for Halloween!
Kids Community Halloween Treat Bag Giveaway!
In lieu of our annual CB Halloween Parade this year, we are excited to announce that FREE Halloween Treat Bags will be available to community kids!  Safely enjoy your Halloween at home this year with a free Halloween treat bag full of fun activities, special gifts, and yummy candy! Three hundred Halloween treat bags packed with extra-special spooky treats will be given away to kids the last week of October.
Pick up your treat bag at the Crested Butte Library from Monday, October 26th through Friday, Oct. 30th, 10 a.m. to 6 p.m. Any remaining bags can be picked up on Halloween, Saturday, Oct. 31st at the Secret Stash from noon to 6 p.m. Treat bags generously donated by the Crested Butte Library, Trailhead Children's Museum, Center for the Arts, and KBUT Radio! Mask required for pick-up. Limit one bag per child.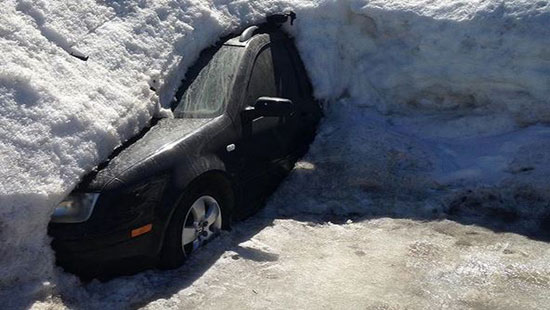 Dig it Out & Donate it to KBUT!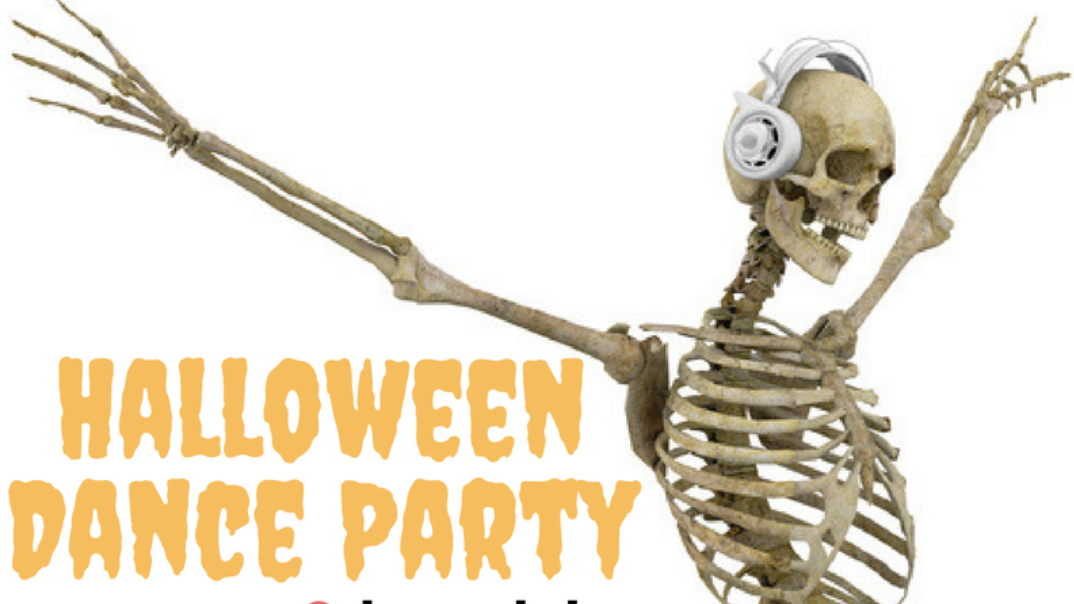 KBUT's Halloween Special with spooky stories, poems, fun music, and a 4-hour dance party with DJ Triple L and DJ Just How!
KBUT Halloween Schedule:
5pm-6pm:
Dive into your candy bag with DJ. Bobby Digital, Barb Mason, and Sher-Bear while they bring you a family hour of ghost stories, poems, and spooky music!
6pm-8pm:
Yvette warms up the night with a caldron of music!
8pm-10pm:
Sarah Hume kicks off her first show with some sweet new tricks!
10pm-12am:
DJ Triple L brings the dance party to your kitchen, serving it up with Halloween flavor!
12am-2am:
DJ Just How takes you deep into the night with a treat bag full of Electronic Dance Music!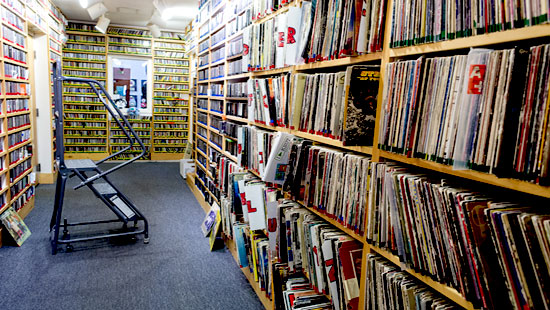 Fill out our Listener Survey
We want to know what YOU want to know. Fill-out this 5-10 minute, 15 question survey to help us better understand how our local news department can best serve the Gunnison Valley. This survey covers everything from NPR, Democracy Now, and the local newscast.
Fill it out today and help shape the future of KBUT!