COVID-19 in the Gunnison Valley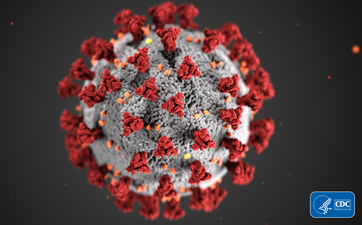 Help stop the spread of COVID-19 in the Gunnison Valley:
The following patients with COVID-19 symptoms are asked to please call the call center at 970-641-7660.
 Healthcare workers
Employed in public safety occupation (e.g., law enforcement, fire fighter, EMS)
Part of an illness cluster in a facility or institution (e.g., healthcare, school, corrections, shelters)
With severe lower respiratory illness (hospitalized or fatal)
With worsening symptoms
Older than 60 years
With underlying medical conditions
Pregnant women
Had contact with a lab-confirmed COVID-19 patient
If you are having symptoms of COVID-19, The County Health Department has asked that you fill out this form.
You can email general questions about COVID-19 in the Gunnison Valley to callcenter@gunnisoncounty.org. 
Learn More
Reccomendations for limiting the spread of the Disease
Stay home and self isolate
Wash hands with soap and water for at least 20 seconds
Cough or sneeze into your sleeve, or tissue
Avoid touching your face
Stay home if you are sick
Try alternatives to shaking hands, like an elbow bump
There is no recommendation to wear masks at this time to prevent yourself from getting sick
If possible, work from home
Do you have questions about COVID-19? Send them to our News Department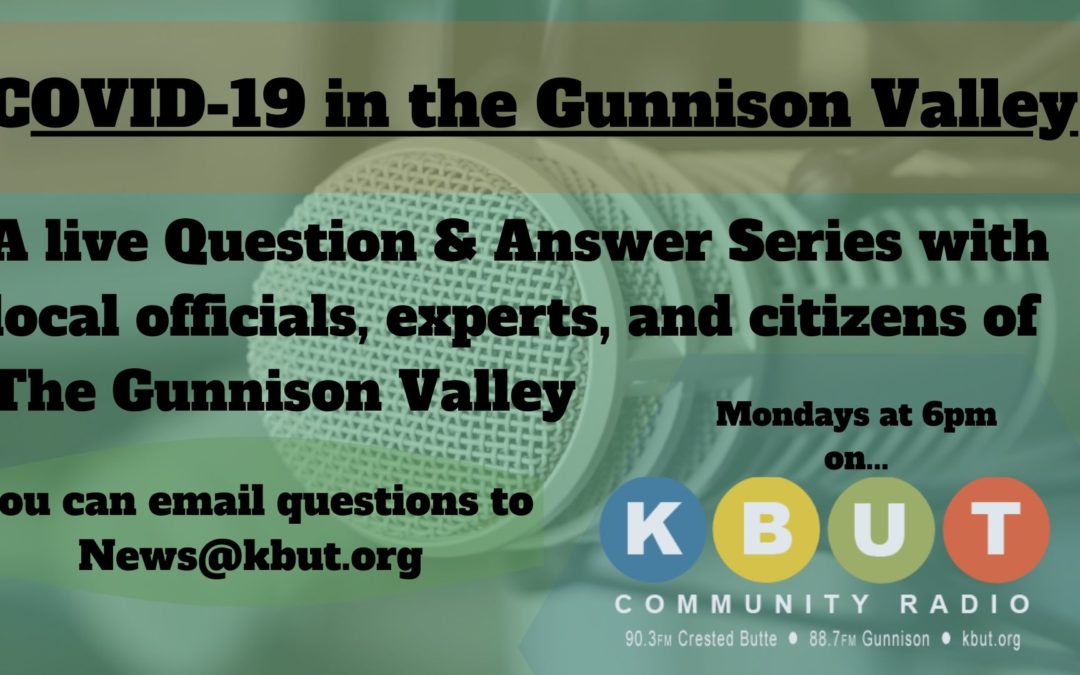 KBUT News is exploring better ways tto keep you informed in the wake of the COVID-19 Crisis. This includes an ongoing series and Q&A sessions with local leaders, experts, and citizens.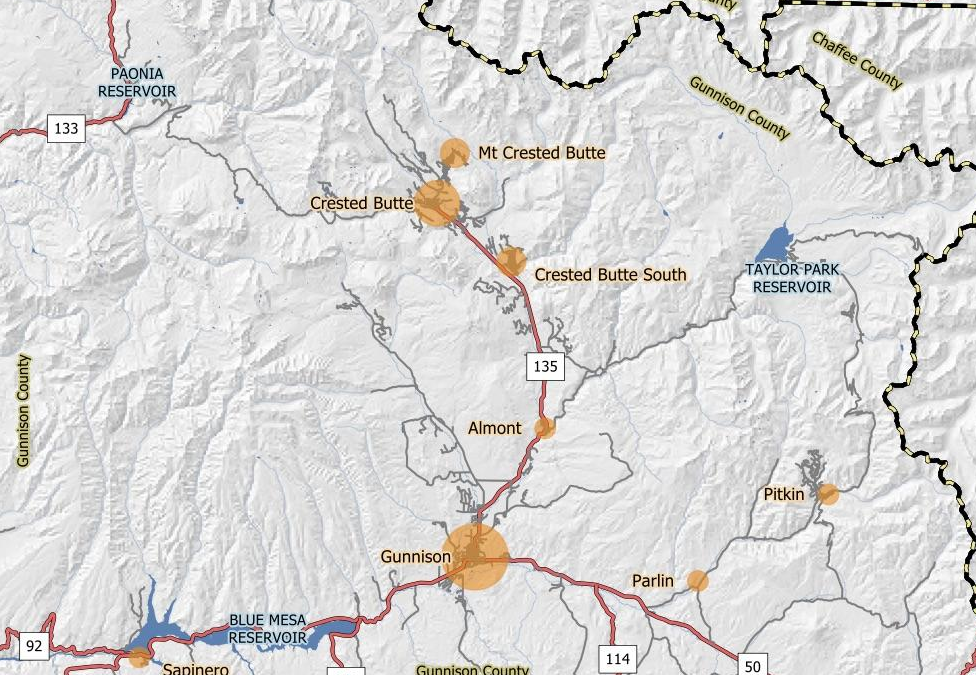 Listen to a recording of KBUT's Live Q & A with Local Officials from Monday, March 23. The show was hosted by Christopher Biddle and all guests joined the conversation via teleconference.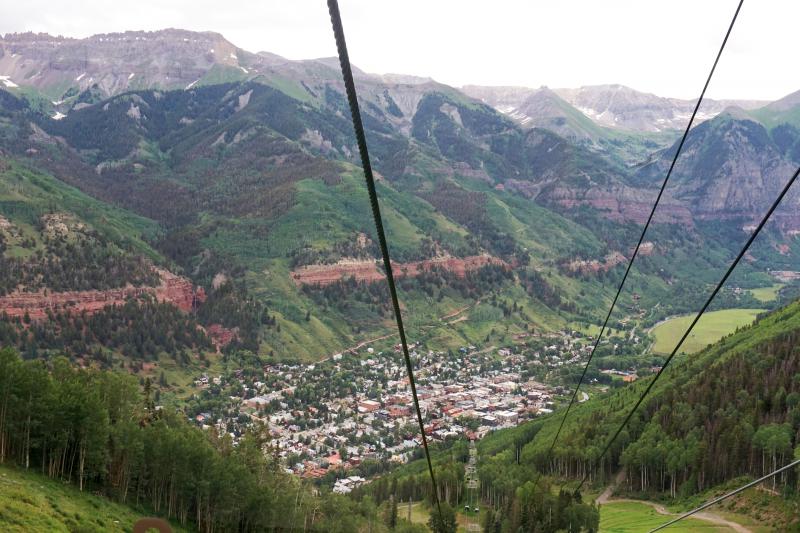 Photo: A view of downtown Telluride from a gondola in 2019. Credit: Scott Franz By Scott Franz Julia Caulfield says a few cars are still driving down Main Street in Telluride. But with most of the businesses closed and San Miguel County under a shelter-in-place order...
KBUT Local & Regional News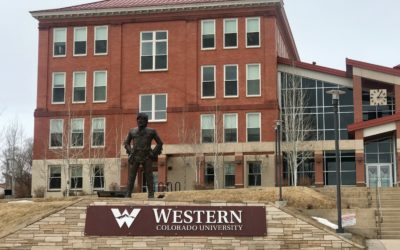 Western Colorado University in Gunnison will offer online-classes when students return from spring break on March 23rd. That's according to a press release from the School.
read more
Latest Station Happenings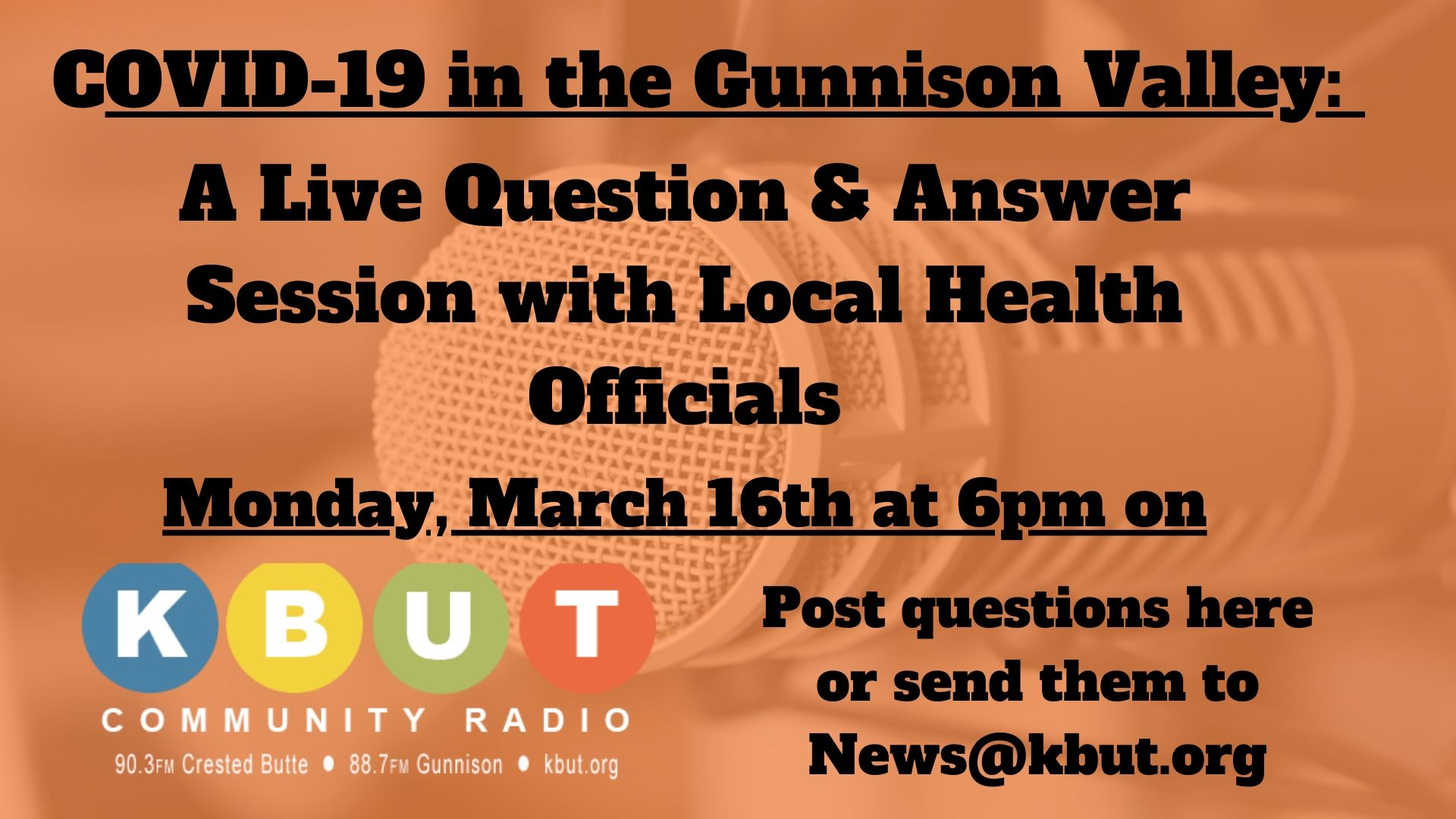 KBUT Will Host COVID-19 Q&A with Local Health Officials.
KBUT will host a live question and answer session with local health officials on the spread and impact of COVID-19 in the Gunnison Valley.
There are many ways to submit questions for this event. We will be taking questions live both on social media and phone calls. You can also submit questions ahead of time by emailing News@kbut.org (please use the subject line COVID-19 Questions) or by posting in the Facebook event page or any posts related to the event.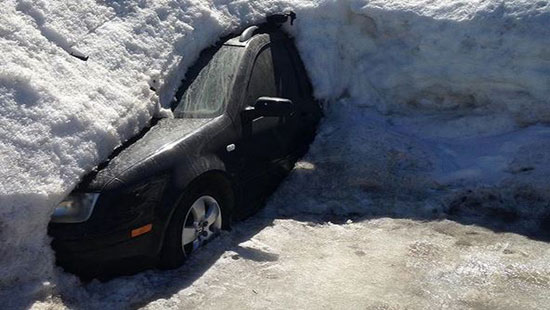 Dig it Out & Donate it to KBUT!
Fill out our Listener Survey
We want to know what YOU want to know. Fill-out this 5-10 minute, 15 question survey to help us better understand how our local news department can best serve the Gunnison Valley. This survey covers everything from NPR, Democracy Now, and the local newscast.
Fill it out today and help shape the future of KBUT!