Every two weeks, we sit down with community leaders, and ask our listeners to send in their questions.
We want you to join the conversation. Email your questions to News@kbut.org.
Community Matters airs every other Monday at 6pm. Archived episodes are below.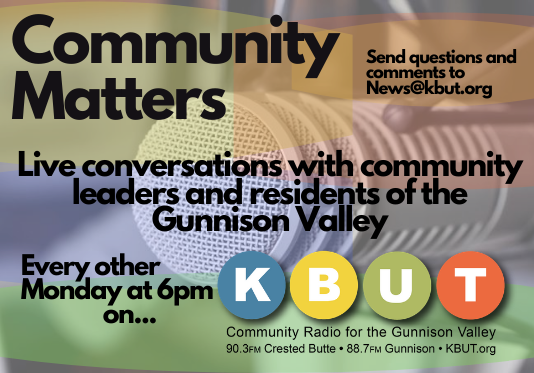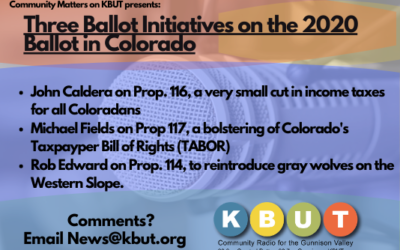 KBUT's Community Matters presents three interviews on three ballot initiatives going before Colorado voters in November. We're looking at attempts to strengthen Colorado's taxpayer bill of rights, cut income taxes, and re-introduce gray wolves to Colorado's wild.
Coming up on Community Matters