COMMUNITY MATTERS
Every other Monday from 4-5 PM we talk with local leaders and organizations about happenings and relevant information for the Gunnison Valley.
Archived Episodes and Excerpts
Executive Director of High Country Conservation Advocates, Chad Reich, and Wilderness's Workshops Michael Gorman talk about continued efforts to Save Red Lady and mineral withdrawal on Thompson Divide.
Gunnison County Planner Hillary Seminick discusses the county's Three Mile Plan and what it means for future development.
And Met Rec District Manager Derrick Nehrenberg explains what Gunnison County voters get after passing 6B to fund recreation and more last fall.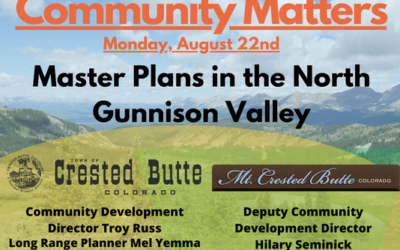 Both towns of Crested Butte and Mt. Crested Butte recently made public draft versions of their new Master Plans, and are seeking public input. We talk with three town planners that helped to write them.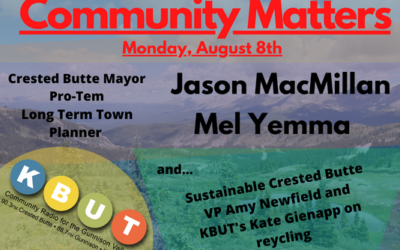 Talking recycling and electrification. Featuring interviews with Crested Butte Town Council Member Jason MacMillan, Town Planner Mel Yemma, Sustainable CB VP Amy Newfield.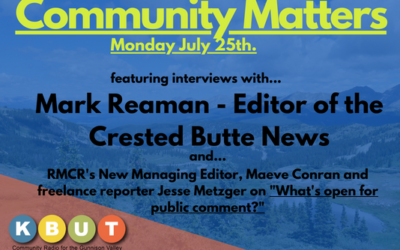 Mark Reaman, editor of the Crested Butte News; Maeve Conran, Managing Editor for RMCR, and Jesse Metzger on "What's open for public comment?"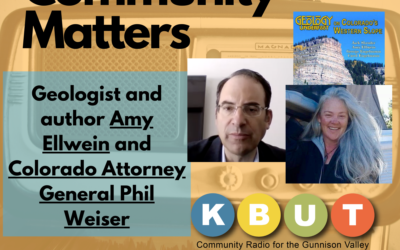 Colorado Attorney General Phil Weiser on how Colorado will use settlement money, KBUT Exectuive Director Jackson Petito, and local geologist Amy Ellwein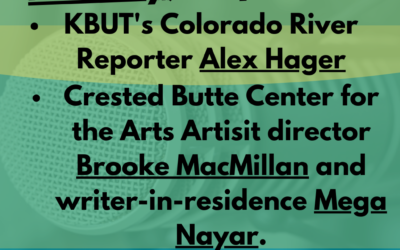 This episode of Community Matters featured interviews with Alex Hager, water reporter for KUNC and Rocky Mountain Community Radio; Brooke MacMillan, Artistic Director at the Crested Butte Center for the Arts, and Megha Nayar, one of the writers selected to participate in the Center's residency program.
Highway 50 construction resumes
Early Childhood Education bill passes State House
Move the Butte this weekend
And more…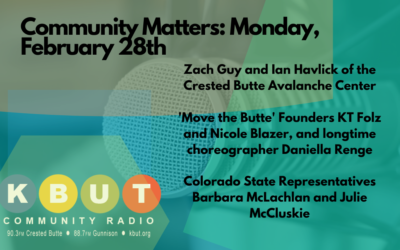 Ian Havlick and Zach Guy of the Crested Butte Avalanche Center, State Representatives Barbara McLachlan and Julie McCluskie, and the organizers behind 'Move the Butte," Crested Butte's annual community dance showcase.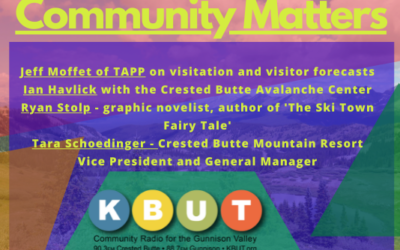 Tara Shroedinger, Crested Butte general manager, talks about the worker shortage and the winter season so far.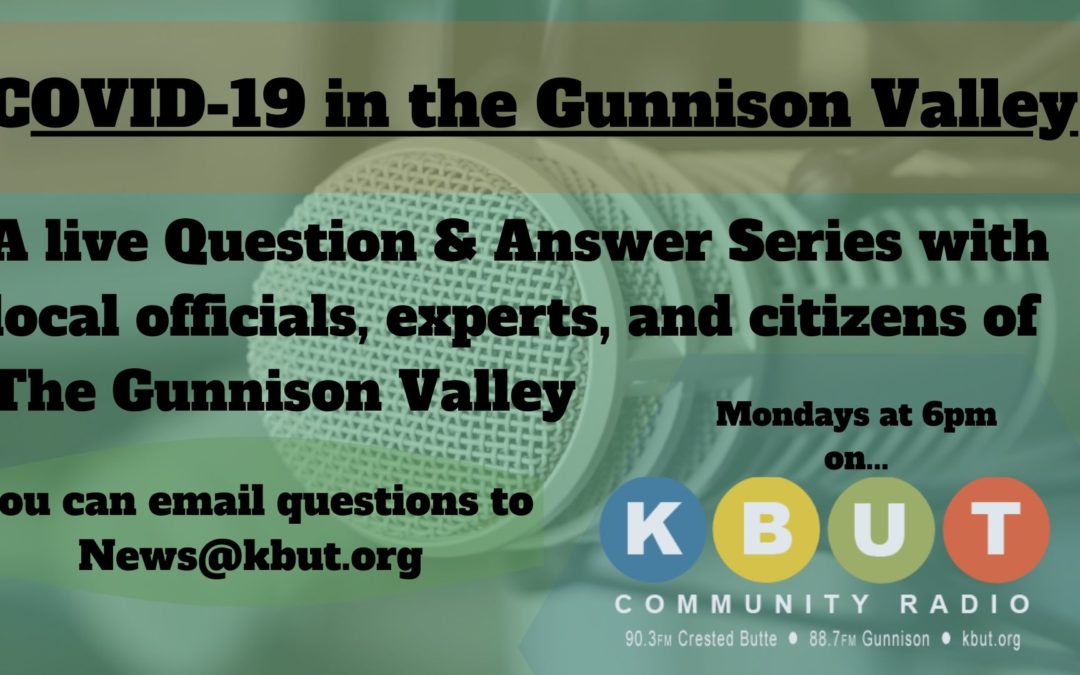 KBUT News is exploring better ways tto keep you informed in the wake of the COVID-19 Crisis. This includes an ongoing series and Q&A sessions with local leaders, experts, and citizens.