Every two weeks, we sit down with community leaders, and ask our listeners to send in their questions.
We want you to join the conversation. Email your questions to News@kbut.org.
Community Matters airs every other Monday at 6pm. Archived episodes are below.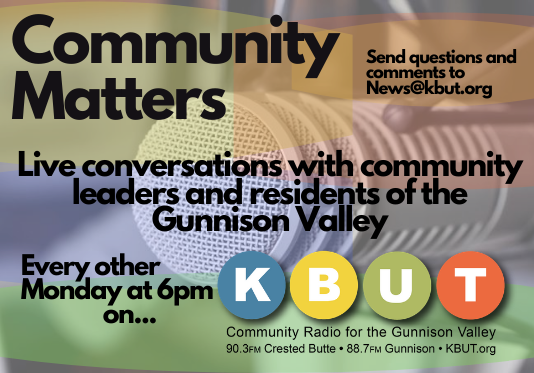 Archived Episodes and Excerpts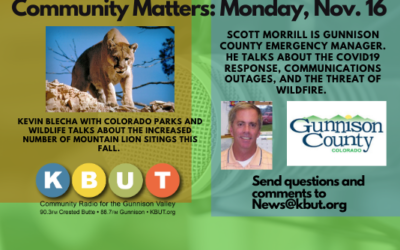 This show was originally broadcast live on KBUT, Monday Nov. 19. It was co-hosted by Christopher Biddle and Chris Rourke. The guests were Scott Morrill, Gunnison County Emergency Manager; and Kevin Blecha, a biologist and mountain lion expert with Colorado Parks and Wildlife.
Coming up on Community Matters