Every two weeks, we sit down with community leaders, and ask our listeners to send in their questions.
We want you to join the conversation. Email your questions to News@kbut.org.
Community Matters airs every other Monday at 6pm. Archived episodes are below.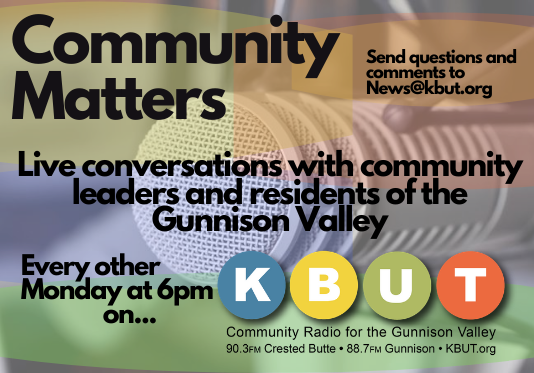 Archived Episodes and Excerpts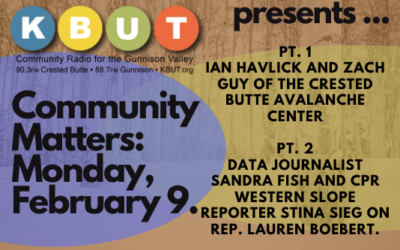 KBUT's Community Matters airs live every other Monday. The show is hosted by KBUT News Director Christopher Biddle, and veteran Gunnison County journalist Chris Rourke.
Coming up on Community Matters