Every two weeks, we sit down with community leaders, and ask our listeners to send in their questions.
We want you to join the conversation. Email your questions to News@kbut.org.
Community Matters airs every other Monday at 6pm. Archived episodes are below.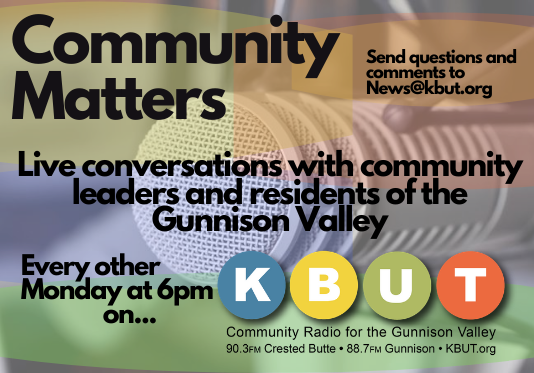 Archived Episodes and Excerpts
Firearm storage bill advances in State House
Wyoming Governor abandons mask mandate
Billick talks Covid variants in Gunnison County
And more…
Gunnison County looks back on 1 year of Covid response
Covid variant in Buena Vista
Indigenous knowledge as trial evidence?
And more…
Covid re-infection cases in Colorado
Gun storage bill progresses at the Capitol
Local scientist recognized for her work on Bark Beetles
And more…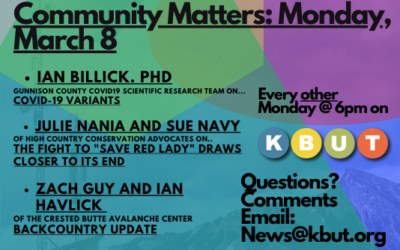 Next on Community Matters: Red Lady, COVID variants, and Backcountry Update.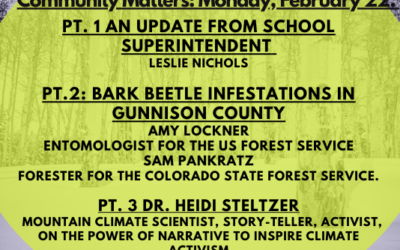 KBUT's Community Matters...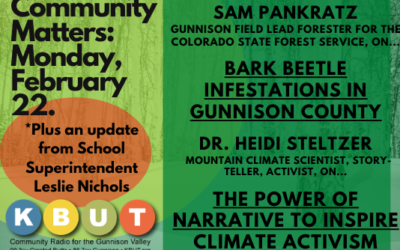 Send your questions to News@kbut.org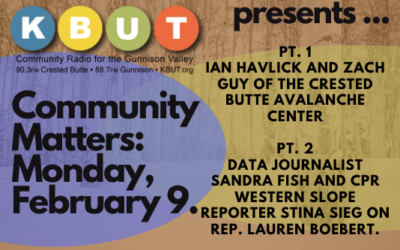 KBUT's Community Matters airs live every other Monday. The show is hosted by KBUT News Director Christopher Biddle, and veteran Gunnison County journalist Chris Rourke.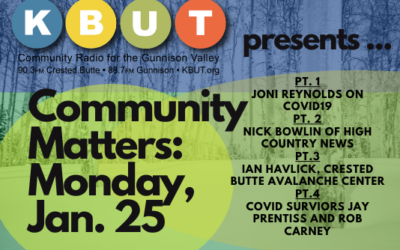 Our guests for Monday, January 25th included Gunnison County Public Health Director Reynolds, High Country News reporter Nick Bowlin, and Ian Havlick of the Crested Butte Avalanche Center. 
We also spoke with two members of the Crested Butte community that have suffered long term affects of COVID-19. Join us for a powerful interview with COVID19 survivors Jay Prentiss and Rob Carney.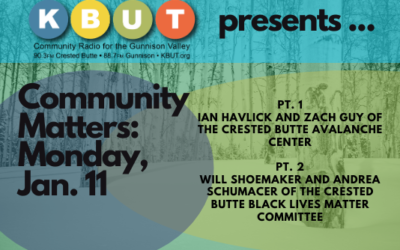 Coming up on Community Matters