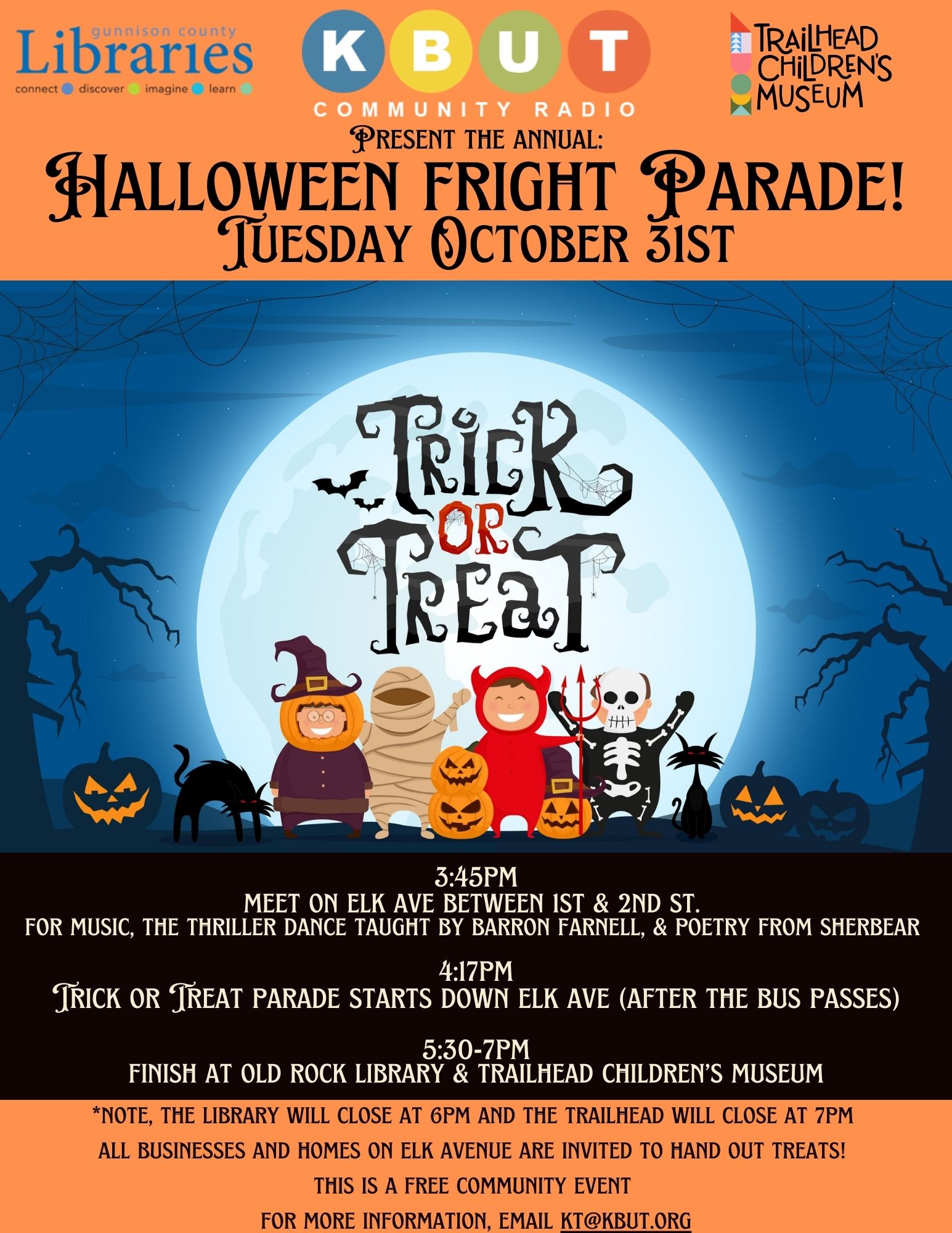 Halloween Fright Parade Tuesday, Oct. 31st, 2023

KBUT Community Radio, The CB Old Rock Library, and The Trailhead Children's Museum bring you the "Howl-O-Ween Fright Parade" on Halloween, Tuesday October 31st.
Join us at 3:45pm at First and Elk for a pre-parade KBUT block party with music, dancing, the Thriller dance taught by Barron Farnell and poetry from Sherbear! 
Starting at 4:17pm (right after the bus turns off of Elk) the parade will start trick or treating down Elk Avenue and finish at the Old Rock Library and the Trailhead Children's museum for fun activities! 
All businesses and homes on Elk Avenue are invited to hand out treats.