Every two weeks, we sit down with community leaders, and ask our listeners to send in their questions.
We want you to join the conversation. Email your questions to [email protected].
Community Matters airs every other Monday at 6pm. Archived episodes are below.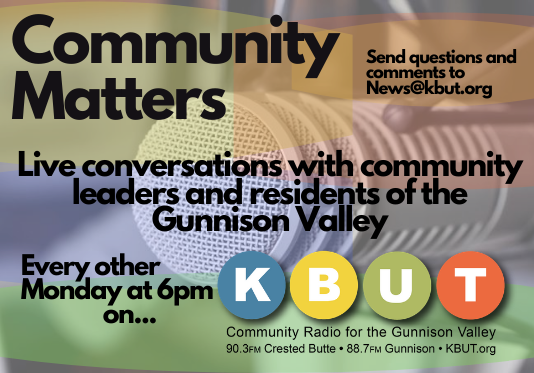 Coming up on Community Matters
Archived Episodes and Excerpts
Covid cases still rising in Gunnison County
Plan for neighboring National Forests worries local conservationists
CBCS feels the effects of nationwide labor shortage
And more…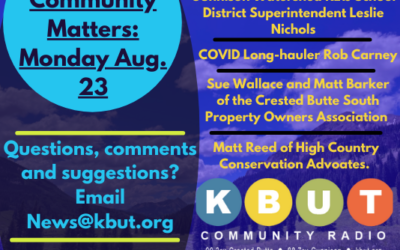 New school year, new forest plan, new covenants in CB South, and a new outlook on life after COVID.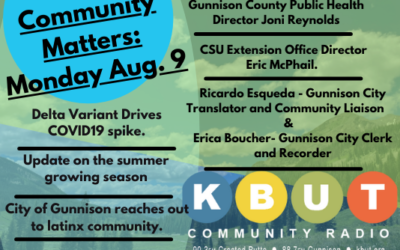 We talk COVID19, rain and the growing season, and efforts to improve outreach to the Spanish speaking community in this week's episode.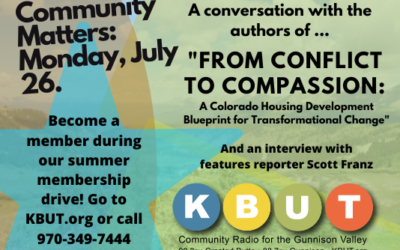 Evelyn Lim is the Director of Policy and Research at the American Cornerstone Institute. Peter LiFari is the Executive Director of Maiker Housing Partners. Scott Franz is Capitol Coverage reporter for KBUT and Rocky Mountain Community Radio.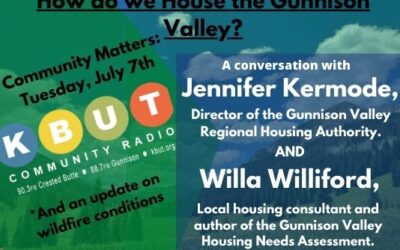 The affordable housing debate continues with Jennifer Kermode, Director of the Gunnison Valley Regional Housing Authority; and Willa Williford, local housing consultant. PLUS, an update on wildfire season.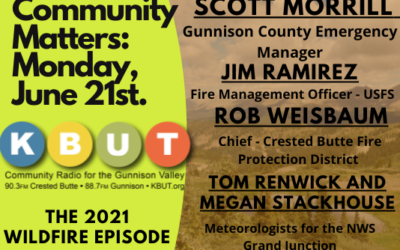 It's the 2021 Wildfire episode. Guests include local fire and emergency officials, and meteorologists from the National Weather Service.
Local fire officials join KBUT's Community Matters to talk wildfire prevention and preparedness
Monthly child tax credit payments start next month
State officials sound the alarm on the Delta Coronavirus Variant
And more…
Severe drought likely to affect local hay production
Brazilian Coronavirus variant found in El Paso County
Bears euthanized after killing and eating woman near Durango
And more…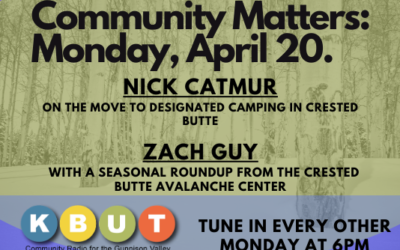 We talk designated camping in Crested Butte, and a seasonal roundup from the Crested Butte Avalanche Center.